If you received a tin of biscuits or chocolates this Christmas, once the contents have disappeared, why not recycle it with PlastiKote spray paint? Far better than adding to landfill, reuse tins for all sorts of storage solutions – a sewing box, a cake tin, a first aid kit. Just follow our simple step by step instructions: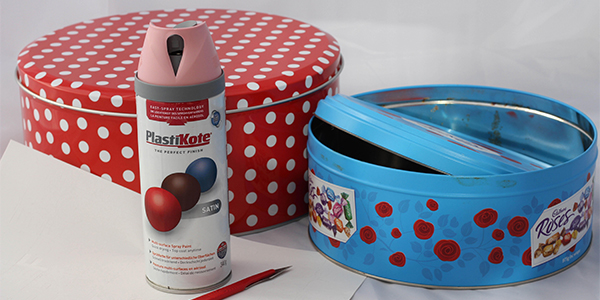 Make sure the tins are clean and dry.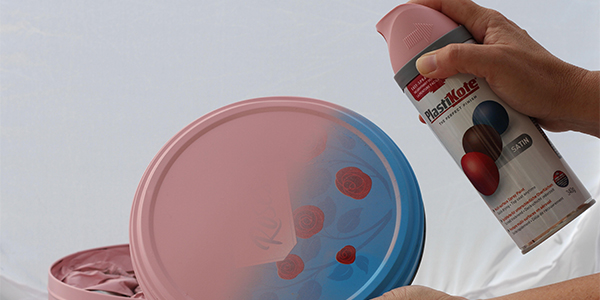 Spray using one of the many colours from the Twist & Spray Colour range, following instructions on the can. We used Cameo Pink for our cake tin.
Once the paint was completely dry, we added sticky letters as decoration or you could leave it plain.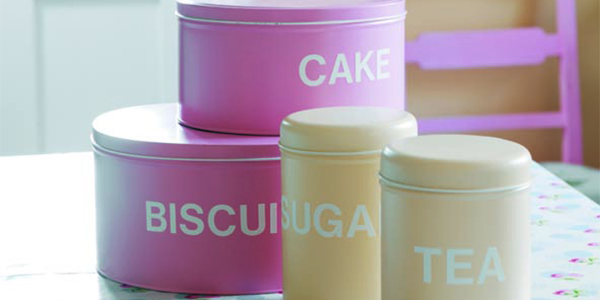 Here are the finished tins.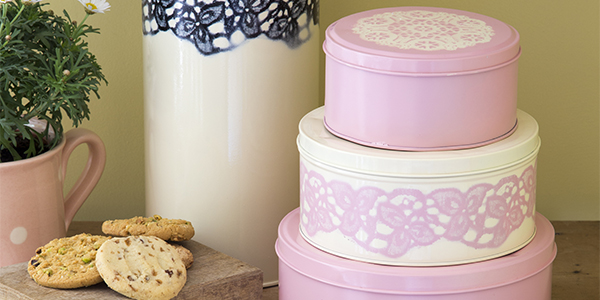 Lace and doilies were used as stencils on these tins to add some pretty decoration.
Follow us on Instagram @plastikoteuk for more ideas and projects. And don't forget to tag us if you make something using PlastiKote spray paint – we love seeing them.
For product information, visit the website www.plastikote.co.uk.