We enjoy seeing what our readers, Instagrammers and bloggers achieve with PlastiKote spray paint. To see what can be created with a little imagination and some spray paint inspires us to try different things too. From festive makes to furniture, we've seen a whole raft of projects that have got the creative juices flowing. Here is a small selection from the past couple of years: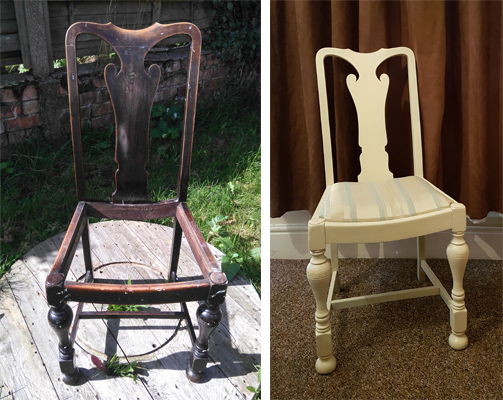 Sarah sent us this lovely chair makeover. It was a first time project and we were thrilled to hear that it had inspired her to do more.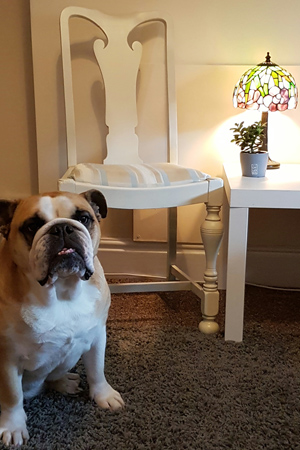 Have to say, we were also a little in love with her pooch!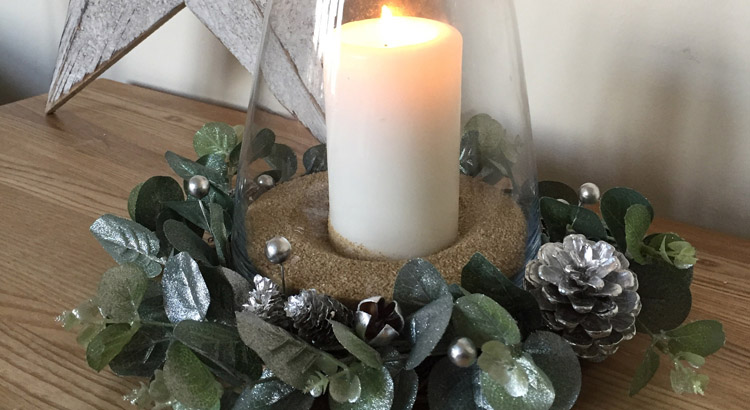 This pretty table centre piece came from Rosie. She made it for the autumn but it took her all the way through to the festive season. Gorgeous!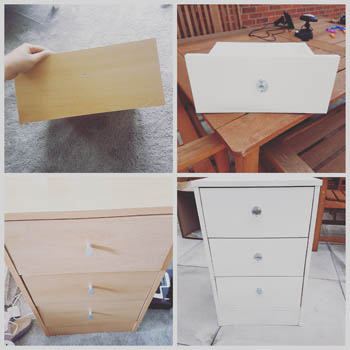 Shelley shared this fabulous bedside cabinet makeover with us. She took the transformation further by changing the handles to pretty glass ones and applying some marbled paper to the top.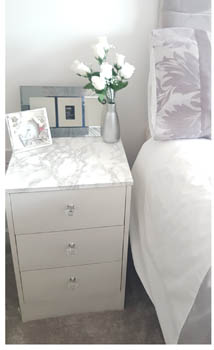 Hard to believe this was once a plain brown wood set of drawers.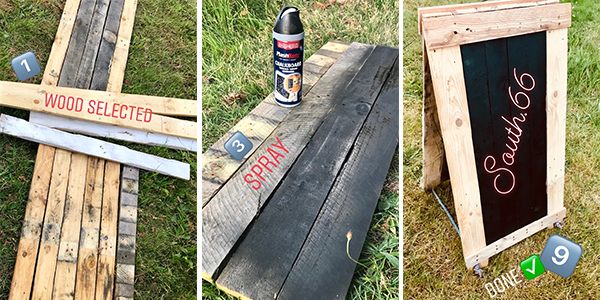 This upcycled chalkboard was sent in from Jack. We love his use of bits of driftwood, old gates, pallets, all sorts – check his Instagram feed to see all his fabulous creations.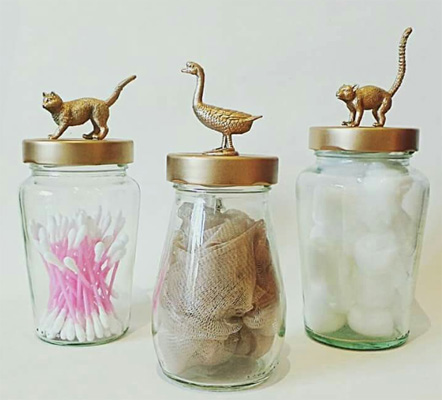 Lisa's cute little storage jars caught our eye last year. We've done Easter and Christmas themed sweetie jars but love these funky feline and duck storage jars using Metallic spray paint. Jam jar upcycles can be a thing of beauty!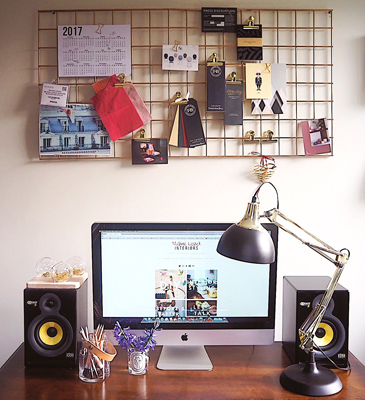 And finally, the talented Melanie Lissack, an interior blogger and DIY enthusiast, spray painted a grid wall mesh panel with Metallic to make a useful memo board – a clever idea that's quick and easy to make.
We really enjoy seeing the diverse mix of ideas and creations using PlastiKote spray paints. If you have a spray paint project you'd like to share with us, email info@spraypaintideas.co.uk. If we feature it on our blog, you'll get some 'thank you' spray paints.
For more information and inspiration from PlastiKote, visit our website here.