We're loving the inspirational projects Becci Powell has been showcasing on Instragram. You can find Becci (aka becp87) here on Instagram if you want to see more of the great work she has been doing. We spoke to Becci to find out more about her and also about the inspiration behind this particular project:
As a mother taking time out from work, I decided I needed to find a new challenge, that didn't cost the earth (babies are super expensive, even more so when they turn into toddlers and want EVERYTHING!). That's when I found my love of crafting and upcycling! 
My main mission was to create a bedroom for my son, made from only repurposed furniture and trying my hand at my own accessories for his room. Then, my mother almost created the BIGGEST sin..she was going to throw out her canisters, which were in perfect condition (though pretty drab to look at).
Already familiar with Plastikote spray paints, I HAD to give them an updated look (I used their Metallics Copper Spray with their Clear Spray Sealer).  Now all our friends and family want them too!
Before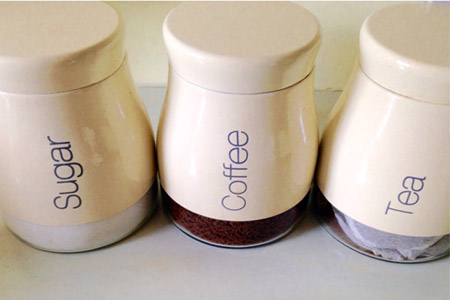 During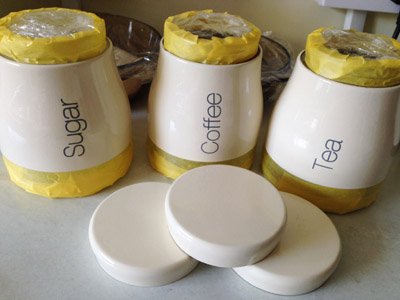 After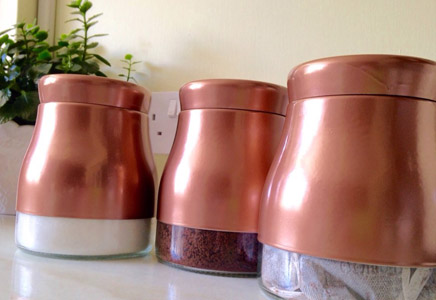 We think they are fabulous and we'll be sending Becci some spray paints to thank her for sharing her project with us.
If you have a spray paint project, do please get in touch. Just email info@spraypaintideas.co.uk including a before and after picture as well as a few sentences about yourself and your project. If we feature your project, we'll send you some spray paints to say thank you.