Here are some simple, affordable ways to brighten up your child's study area for the new school term with PlastiKote spray paint. Match their décor or add a bit of bling with Metallic! A great way to use up leftover spray paint.
Stationery tin can pots
Upcycle old tin cans, just make sure they're clean and dry before spraying. We used Rose Gold Metallic for our makeover.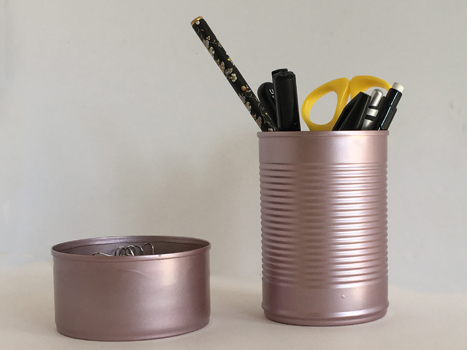 Wooden files
Great for keeping text books and papers neat and tidy, prime them first before spray painting with colour.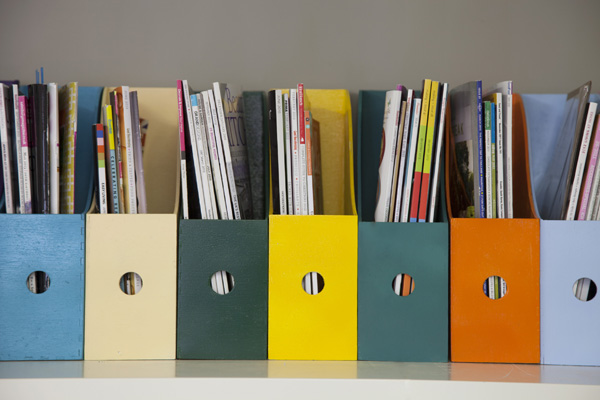 Blackboard 
No excuse to miss deadlines if they're up on the board! Get a pice of MDF or wood cut to size and use PlastiKote Chalkboard spray paint. If you'd like some top tips, check out this month's vlog where we make a kitchen chalkboard.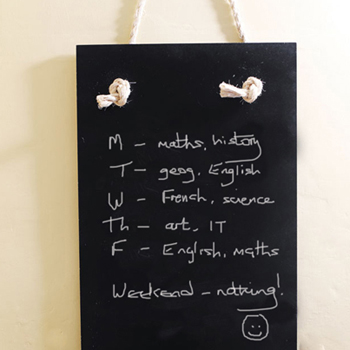 Decorative canvas
Make a simple piece of art for their wall – choose a saying that will inspire them! Sticky letters, a blank canvas and spray paint are all you need.