A handmade gift is always much appreciated and never more so than on February 14th! But don't just make it on Valentine's Day – our gifts, from a heart shaped stencil and PlastiKote spray paint are made with love for any day of the year…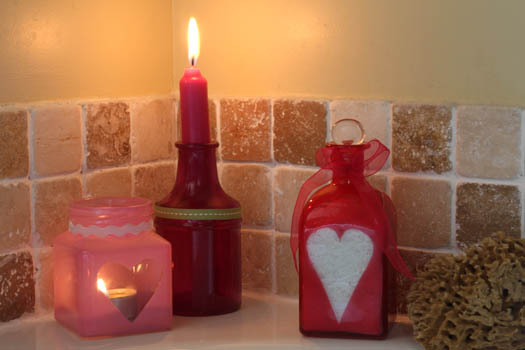 To make a Valentine's vase, tealight holder or gift jar, you will need:
Glass jar, bottle, vase
Cardboard with double sided tape OR Large sticky label
PlastiKote spray paint: in our projects we used Stained Glass, Glass Frosting and Metallic Silver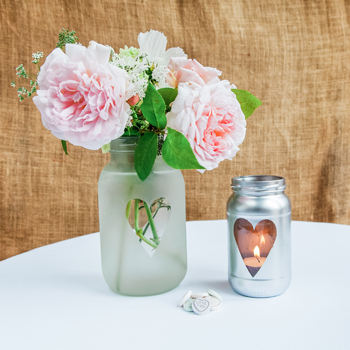 How to:
Make sure the jar, bottle or vase is clean and dry.
Draw a heart shape on the cardboard or label and cut out.
Stick the heart to the jar.
Apply the spray paint following instructions on the can.
When dry, carefully remove the heart shape to reveal the clear heart underneath.