Add some pretty decorations and accessories to your home this Spring with PlastiKote spray paints. It's so quick and easy to revamp or upcycle items you already have to make affordable accessories which will look stunning this Spring and beyond.
You will need:
Items to be upcycled – we used tin cans, an old cake stand and a Christmas wreath
Dust sheets/newspaper or a garden cane
PlastiKote  spray paint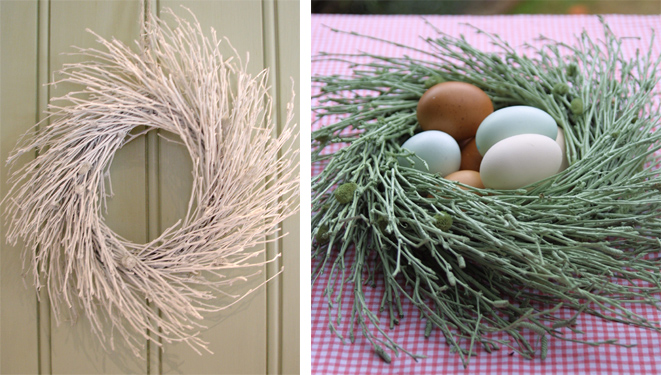 We used Twist & Spray Leafy Rise to recycle this Christmas wreath into an Easter egg nest
How to:
Spread newspaper/dust sheets out in a well-ventilated working area or preferably outside.
Make sure the item you are spraying is clean and dry.
Following instructions on the can, spray the item with your spray paint of choice.
Allow to thoroughly dry before using.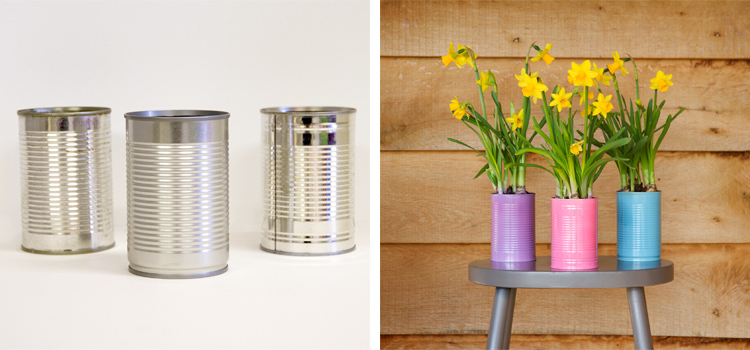 We used Fast Dry Enamel Lavender, Hot Pink and Sky Blue to upcycle these tin cans into plant holders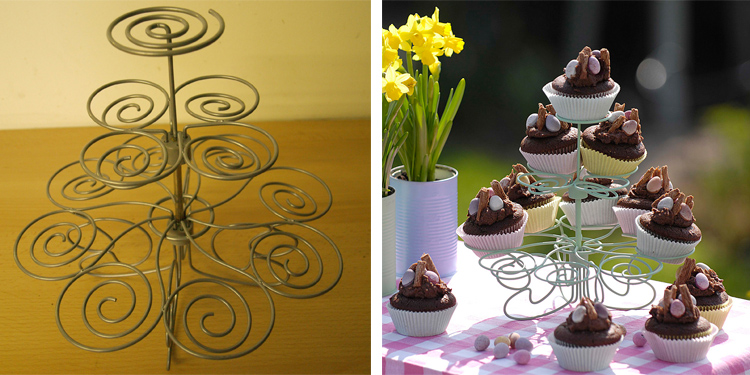 We used Twist & Spray Leafy Rise to revamp this cake stand for our cakes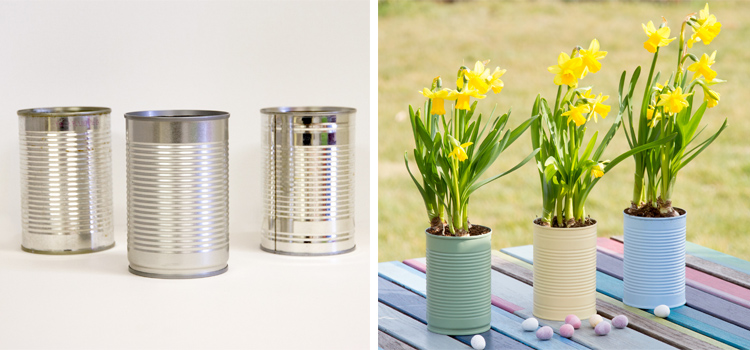 We used Twist & Spray Leafy Rise, Daffodil and Baby Blue to transform these tin cans into planters