Pine cones – they're free, easy to find and make fabulous festive decorations with the help of PlastiKote spray paint. In their natural state, they complement a woodland-themed tree or table setting but a spritz of spray paint can make them a colourful and glittery addition to your Christmas décor.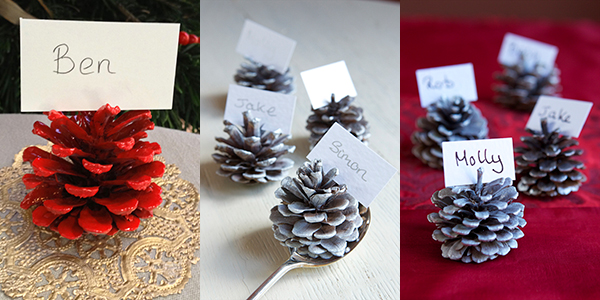 A place name holder is not always the first thing you think of when planning your festive meals so this is a great idea for a last minute make. Simply spray cones to match your theme using PlastiKote Fast Dry Enamel spray paint. With many colours to choose from plus some stunning metallics and glitters, one can will be enough to do lots of cones. Go bold with colour or just spritz the tips with white spray paint and silver glitter to give a frosted appearance.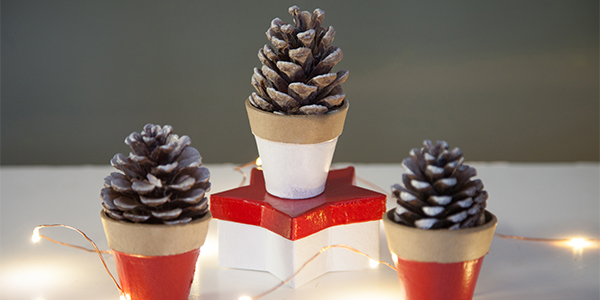 If you feel a little more ambitious, these mini cone trees are a cute decoration and could double as place name holders. The mini maché planters and gift box are from Hobbycraft.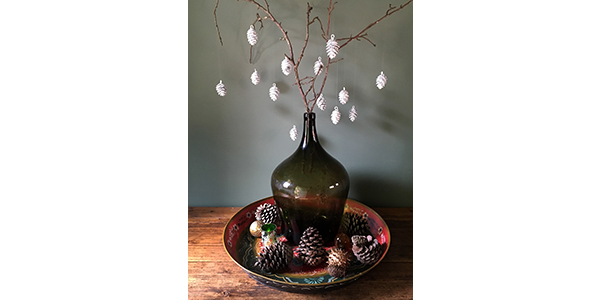 It's a simple process to make hanging decorations from pine cones. Spray the cones, allow to dry and then screw small eyelets into the top of the cone. Hang on twigs and branches for an alternative Christmas tree – you could spray the twigs as well.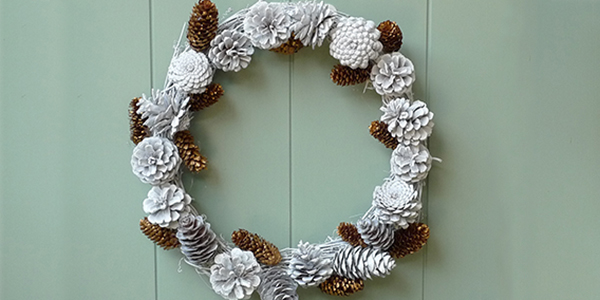 An easy way to upcycle an old wreath is to spray it with a colour to suit your décor. Whilst it dries, spray some pine cones in the same colour or perhaps a metallic and when everything is dry, hot glue the cones to the wreath.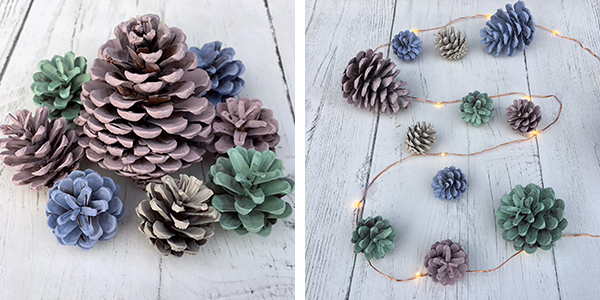 If your theme is pastels this Christmas, this may be the choice for you. These have been sprayed with PlastiKote Chalk spray paint.  Add a layer of Translucent Glitter spray paint to pimp them up for the festive season.
It really is so easy to do. Just make sure the pines cones are dry before applying the spray paint of your choice and follow the instructions on the can. Simple!
Hopefully, we've inspired you to have a go. Share your ideas with us on Facebook or Instagram #plastikoteuk – we'd love to see them.
For more inspiration, check out our ideas on Pinterest page.