Thank you to Sarah Horsburgh for sending in this fabulous picture of a chair that she recently recycled using fabric from Laura Ashley and PlastiKote spray paint. This is Sarah's first spray paint project and we're sure you will agree she is a natural. We're also pretty keen on her dog, Missy Elliott, who photo-bombed the final picture!
Sarah said to us: "I got the chair from a local auction house in Derby which was about to throw it away.  I have always loved the shape of it.  It has spent many years in my possession used as a chair to stand on when I am decorating.  I have recently moved house and thought I would give the chair a new lease of life. 
I am assistant manager at Hobbycraft in Stafford so I have no excuse not to be crafty! This is the first time that I have spray painted anything and I have well and truly got the bug and am starting my next project soon."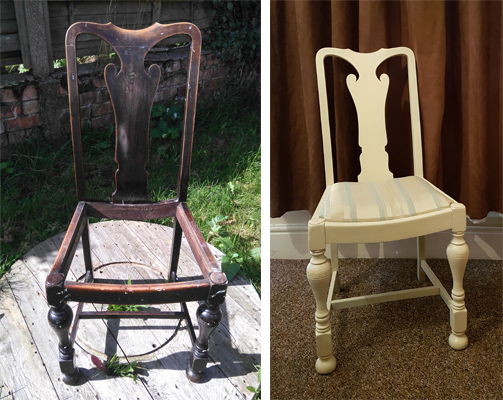 Before                                                            After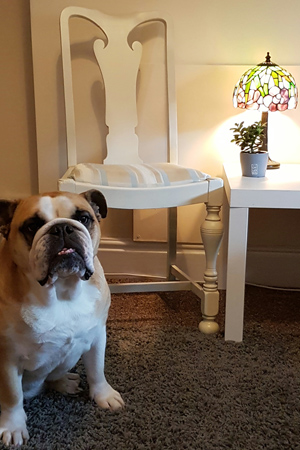 We think the chair (and the dog!) is fabulous and we'll be sending Sarah some spray paints to thank her for sharing her project with us.
If you have a spray paint project, do please get in touch. Just email  info@spraypaintideas.co.uk including a before and after picture as well as a few sentences about yourself and your project. If we feature your project, we'll send you some spray paints to say thank you.