Candlesticks have always been one of our favourite spray projects as it is so quick and easy to change the look with PlastiKote spray paint. As the seasons change, so do our candlesticks! At this time of year, look at what you have and think about updating your collection for the festive season. Ring the changes again in Spring with brighter, sunnier hues.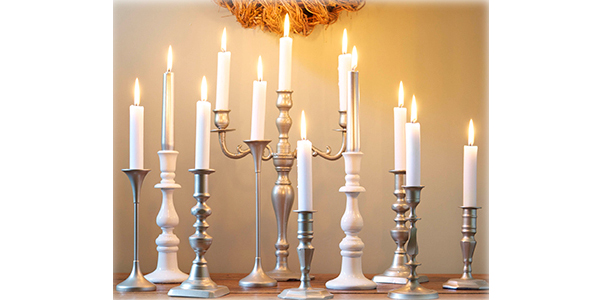 We gathered this selection and gave them a makeover with Metallic Silver and Twist & Spray White Satin spray paints. These colours work well throughout the year, not only at Christmas.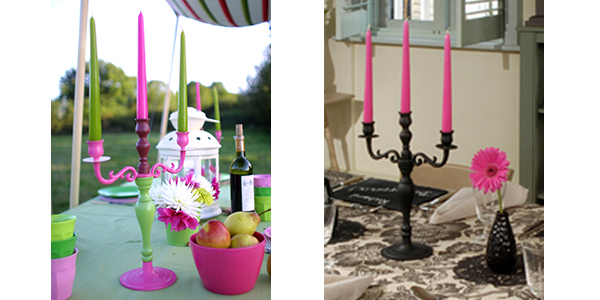 These two images show the candelabra before it was sprayed with Metallic Silver for the first pic above. Using up left-over Fast Dry Enamel spray paint, the multi-coloured candelabra looked fab on a summer dining table. Toned down with Twist & Spray Matt Black, the candelabra adds a certain elegance to the black and white themed dining table.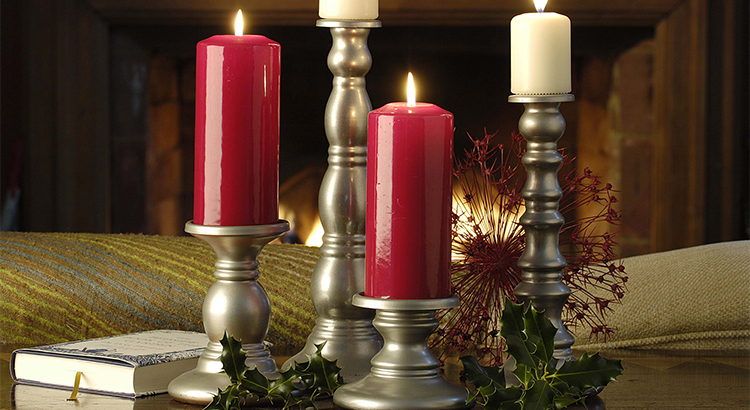 If a shiny metallic finish is not your thing, try Metallic Brushed Nickel spray paint which has a flat silver finish. Spraying a collection of candlesticks one colour brings cohesion to an otherwise mismatched grouping.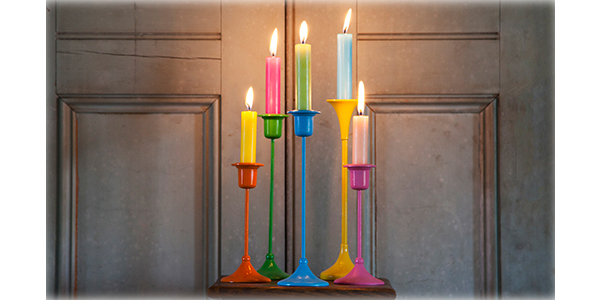 This collection of slim stemmed pretties has been sprayed with various colours from the Fast Dry Enamel spray paint range. The coloured candles complement their holders
It really is so easy to do. Just make sure the candlesticks are clean and dry before applying the spray paint of your choice and follow the instructions on the can. Simple!
Hopefully, we've inspired you to have a go. Share your ideas with us on Facebook or Instagram #plastikoteuk – we'd love to see them.
For more inspiration, check out our ideas on Pinterest page.