Love it or loathe it, Halloween is big business these days. Over £400 million was spent on Halloween last year and it's an ever-growing market. But you don't have to spend a fortune to decorate the house – take a can of PlastiKote spray paint (400ml retails at around £8) and get creative!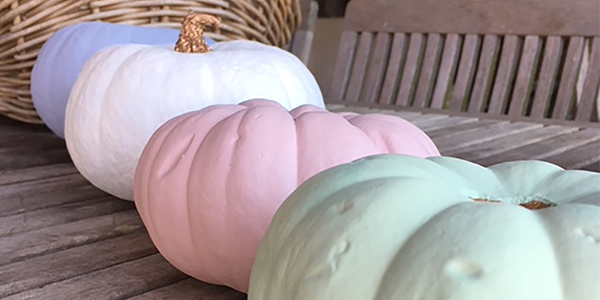 PlastiKote Chalk spray paint comes in 10 colours and can be used on furniture and accessories but don't be afraid to use it on pumpkins! These would make a stylish addition to any home.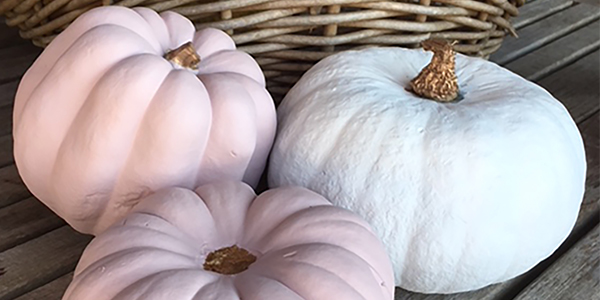 Just make sure your squash or pumpkin is clean and dry, then spray directly on to the skin. When the paint is dry, shield the pumpkin and spray the stalk with Metallic gold. The paint acts as a seal and a sprayed pumpkin should last for several weeks.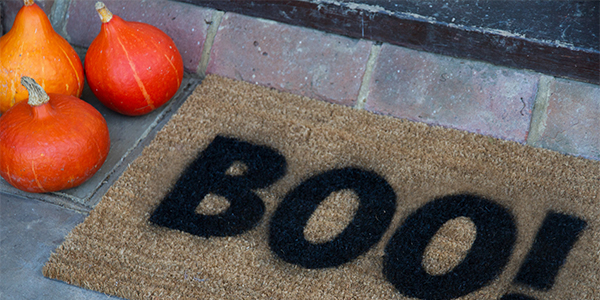 If you're more of a traditionalist, these next few ideas are for you. Welcome trick o' treaters with a spooky doormat. We chose BOO! but if you're more artistic, you could do a spider, witch or a bat. Just make a stencil from some cardboard, place the stencil on your doormat and spray. Roll it up after the 31st and store it for next year.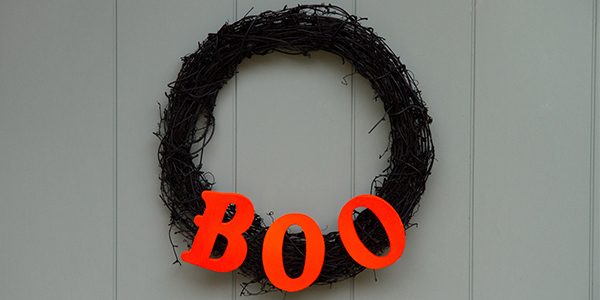 Recycle an old wreath with black Twist & Spray paint. It takes no time at all to do, with the spray paint getting into all the nooks and crannies. This one is decorated with Fluorescent spray-painted wooden letters but for a more spooky look, wrap rubber snakes around the wreath and hang fake bats or spiders from it. Will they dare to knock?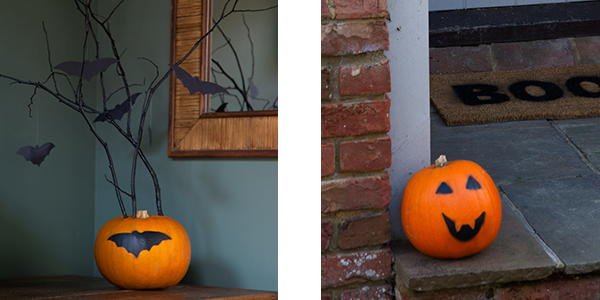 Got some leftover black paint? Avoid having to carve out your pumpkins – use homemade stencils and spray paint to decorate them.  If you want to make the Halloween tree, just spray some twigs black and hang paper bats or spiders from the branches.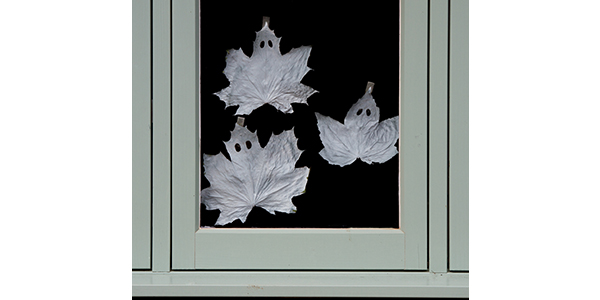 For some cheap as chips window decorations, dry out large sycamore leaves or similar and spray white. When the paint has dried, draw the eyes on with a marker.
These are very simple ideas which hopefully have inspired you to have a go. We'd love to see your spooky spray-painted makes – share your projects with us on Facebook or Instagram#plastikoteuk.
If you're unsure about using spray paint, watch our vlogs for tips on spray painting and inspirational projects (look on the right-hand panel for the vlog category).
For more inspiration, check out our YouTube or Pinterest page.