Hats off to Verity Lambert who wowed us with her clever recycling of a birdcage and table number frames, using PlastiKote spray paint, for her wedding day. We invited her to tell us about her recycling projects:
"For the table number frames, I sprayed them in a creamy white colour using Plastikote spray paint – when I found them online they were originally painted in a very bright pink colour! This wasn't to my taste or in keeping with my wedding colours of creamy white and green.
I carefully removed the backs of the frames and the glass, then sprayed the frames with four coats of paint. Once dry I put back the glass and frame backs into the frames with the printed paper table number inserts enclosed.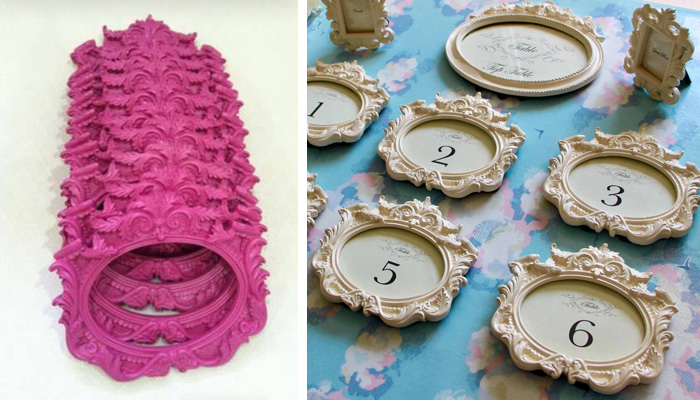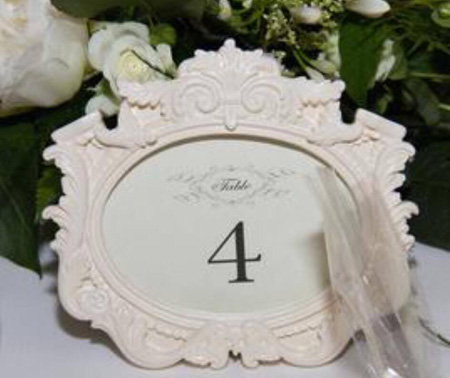 I found the birdcage some years ago – we were driving through a pretty village and I spotted it in the window of a charity shop. I asked my partner to stop the car, ran into the shop and bought it!! It languished at my mother's for years but I retrieved it just before the wedding because I knew it would make a beautiful card holder.
I cleaned it down with a soft brush, filled and sanded any small cracks and then sprayed it with Plastikote spray paint in Leafy Rise, my favourite colour in the Twist & Spray range.
I also spray painted a little wooden heart and wrote 'cards' on it using a chalk marker pen. I attached an olive green ribbon and tied it onto the cage. We used the birdcage at our wedding to receive the lovely cards from our kind guests."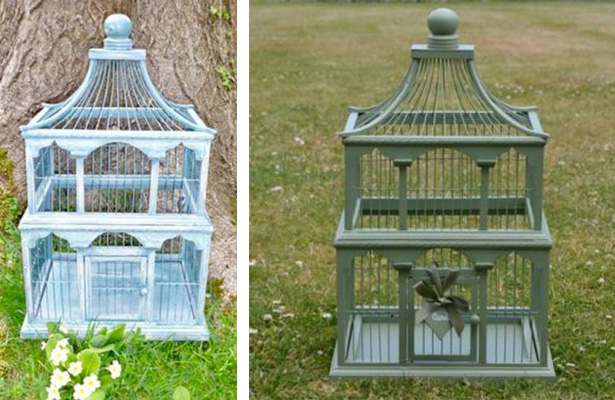 For more great wedding day ideas using PlastiKote spray paint click here to go to our Wedding Inspiration board on Pinterest.