This month, we celebrate and congratulate Handmade at Highshore, an exciting, creative Enterprise initiative from Highshore School, a Special Needs Secondary School in Camberwell, South London.
From Year 10, students have Enterprise lessons where they set up micro businesses to learn about working together and to raise funds for educational visits and residential trips. In years 12 to 14, students have a whole day of Enterprise each week. A mix of these classes contribute to Handmade At Highshore.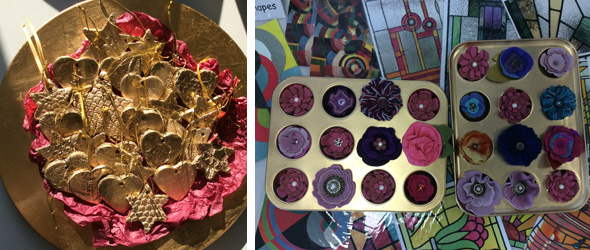 Handmade At Highshore makes and sells at craft stalls and local markets including Borough Market. Its emphasis is on recycling, repurposing and upcycling. From a financial viewpoint, this keeps the initial outlay on materials to a minimum as their budgets are limited. From an ethical viewpoint, this teaches their students to use their own resourcefulness and creativity in finding new uses for unwanted and discarded items.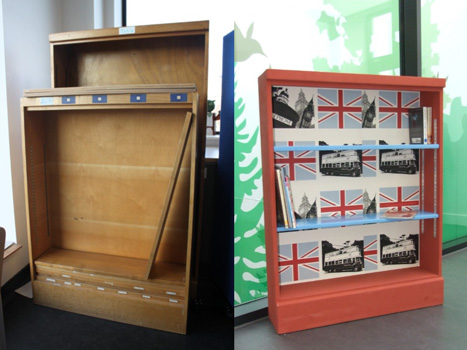 Handmade At Highshore sources materials from Streetbank, donations from the community and local flytipping.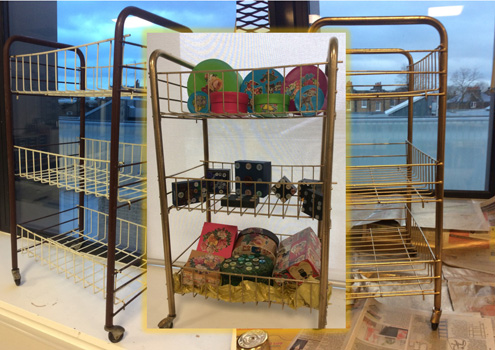 Projects they do regularly include:
Making planters from old pallets
Recycling wool clothes and broken jewellery into felt flower brooches
Repainting and decoupaging old furniture
Upcycling bottles, jars and containers
Making seeded paper cards from eggboxes
Repainting and repurposing household items.
To find out more about Handmade at Highshore, click here.
We are delighted to be able to support them by donating some cans of spray paint and we look forward to featuring some of their projects in the future.