PlastiKote spray paints come in many colours and finishes but sometimes it's the basics that sing off the page! We love Mrs_Roobottom_Home on Instagram, aka Samantha, whose home is a soothing palette of whites, greys and silver. Samantha is sharing her house revamp and she has discovered that PlastiKote spray paints make it easy to upcycle bargain finds and accessories she already has.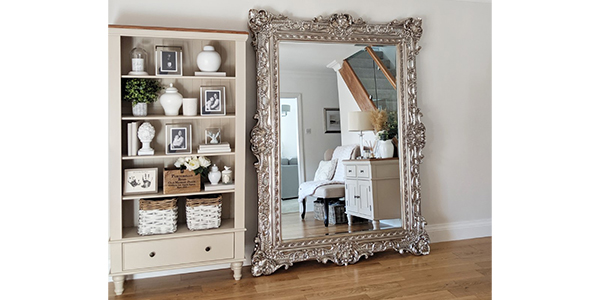 "My name is Samantha and, together with my husband, am slowly renovating our family home. I set up an instagram account to share the journey, view lots of home inspiration and pass on any tips that I pick up on the way. We have two little boys and so the home is being renovated on a budget and Plastikote has allowed me to upcycle items I already have and create decor items I couldn't have otherwise afforded.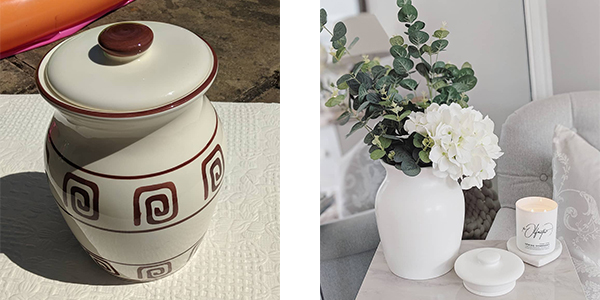 My first upcycle was an old cookie jar I found in a charity shop. I used the Plastikote primer and white gloss spray to turn it into an attractive vase and I am still absolutely amazed with the results.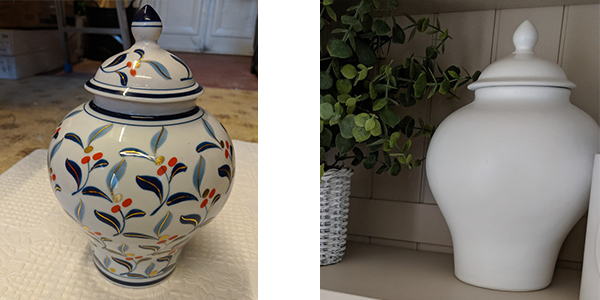 The products were so quick and easy to use and created a flawless finish. I had so much paint leftover I managed to upcycle some more jars…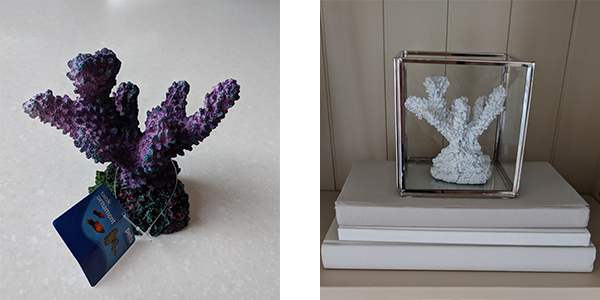 a piece of coral from a pet store…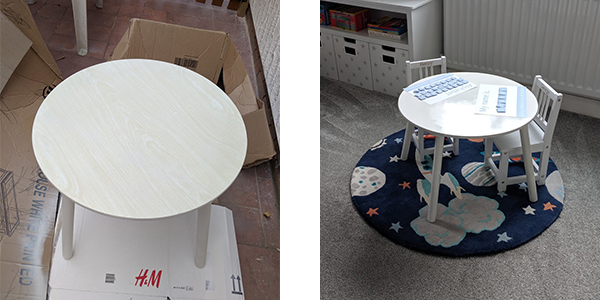 and a table we already had for the boys.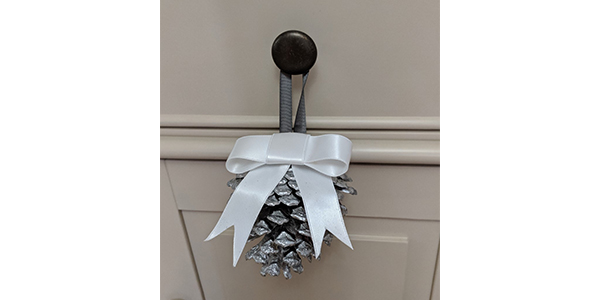 I have since purchased the silver metallic spray and am having so much fun spraying pine cones and creating home made Christmas decorations.
My top tip would be to do lots of light coats to avoid drips.
If you would like to see any more of my upcycles, you can find me at Mrs_Roobottom_Home on Instagram."
If you have spray paint projects you'd like to share with us, email info@spraypaintideas.co.uk. If we feature them on our blog, we'll send you some spray paints as a thank you.
For more information and inspiration from PlastiKote, follow us on Instagram here.