Thank you to Jamie Marsden who was inspired by Julie's planters last month to take her daughter's old beach buckets and turn them into flower pots. We think they look fabulous!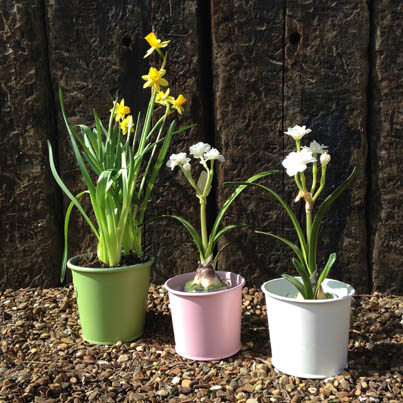 We've sent Jamie a pack of 6 Fast Dry Enamel spray paints for her next project.
If you've completed a project, we'd love to see it. Do include a before picture if you have one. Send to pic@spraypaintideas.co.uk.
If we publish your project you will receive a special spray paint gift!