The Old Haberdashery in Ticehurst, East Sussex is one of our favourite shops and we were very taken with its gorgeous Christmas window display this year. We had an idea the owner might have used spray paint as part of the creative process so we just had to pay a visit to find out more…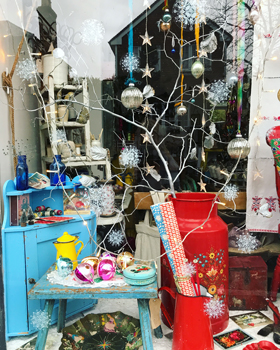 Sonia, the owner, set up The Old Haberdashery six years ago and uses the space to showcase her passion for vintage, making and craft. We asked her to tell us more about her Christmas window display…
"Coming from a textile and photography background, I love to play with colour and texture in our visual displays. The annual Christmas window has to stop people in their tracks! This year, I used various PlastiKote spray paints to help me create a vintage eastern European folk theme.
PlastiKote spray paints are so easy to use and the effects you can create change something ordinary like a branch or seed head into something magical.
I layered copper with a covering of gold glitter on seed heads and silver and silver glitter as a highlight on hazel branches which still had their leaves and catkins attached. Great if you don't want to go down the whole greenery route but want a bit of drama and something different. The spray paints really catch the light too and if you are pushed for time, they offer a quick and easy make!"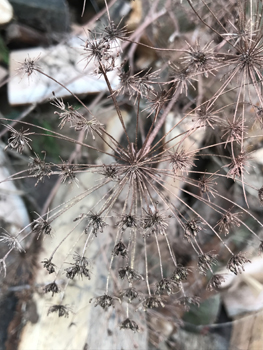 If you want to know more about The Old Haberdashery go to www.theoldhaberdashery.com, visit the shop in Ticehurst or check out its Instagram page.