Give your wedding day a personalised look and save money with PlastiKote spray paint. Transforming glass jars into pretty lace vases is quick and easy – and they will look so beautiful on your reception tables!
You will need:
Mason jar or similar
Newspaper/dust sheets
Lace
Double sided tape
Twist & Spray Colour in White Satin
How to:
Make sure the jar is clean and dry.
In a well-ventilated room or preferably outside, mask your spraying area with newspaper or dust sheets.
Wrap a length of lace around the jar using double-sided tape to fix it in place.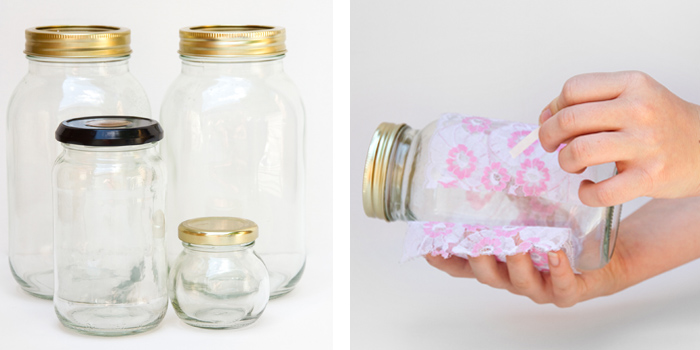 Spray a couple of fine layers of Twist & Spray Colour in White Satin, following instructions on the can.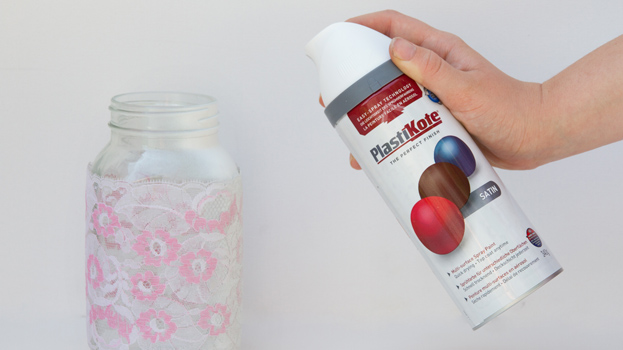 Remove the lace when just dry and allow to thoroughly dry.
Fill with wedding flowers!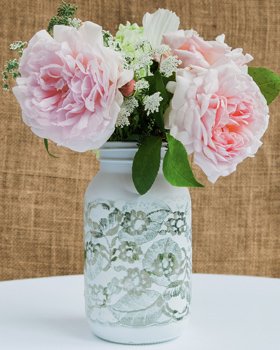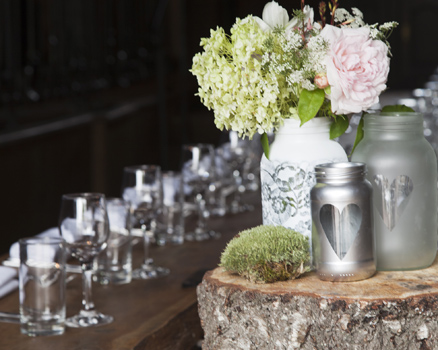 There's lots of colours to choose from in the Twist & Spray range – or you could use one of the Metallic range – Rose Gold, Silver, Gold and Copper to name but a few.
For more great wedding day ideas using PlastiKote spray paint click here to go to our Wedding Inspiration board on Pinterest.