Turn your garden into an outdoor games room this summer with PlastiKote Spray Paint. Whether you want to play noughts and crosses, skittles or short tennis, it's amazing what you can achieve with PlastiKote Garden Games! Here we show you how to create noughts and crosses.
You will need:
10 Flowerpot saucers – terracotta or plastic
Dustsheets or newspaper
Stencil if desired (make your own with a craft knife and cereal packet!)
PlastiKote Twist & Spray Colour in two colours
PlastiKote Garden Games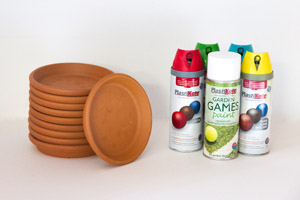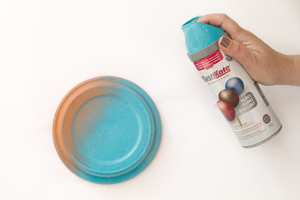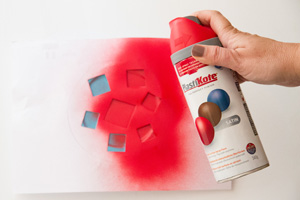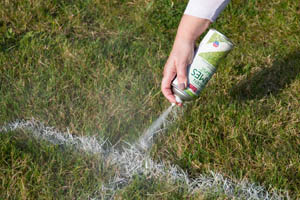 How to:
To make the counters, make sure the pot saucers are clean and dry.
In a well-ventilated area or preferably outside, prepare your spraying area by laying out newspaper or dustsheets.
Spray five saucers one colour and the other five the other colour. Apply a couple of fine coats, allowing 15-20 minutes between coats. They will be thoroughly dry in 2-3 hours.
If you want to, decorate with a complementary colour and your stencil.
Allow 24-48 hours for the paint to completely harden off.
Mark out your grid using the PlastiKote Garden Games.
PlastiKote Garden Games can be used on grass, concrete, tarmac or Astroturf and will wash away over time with the rain. Fast and direct to spray, it takes just 20 minutes to be completely dry. One can will spray about 40 metres of lines, so don't just stop at noughts and crosses. Have your own back garden Wimbledon or Olympics and mark out a tennis court or running track!