Rose Gold is the metallic of the moment and Plastikote Spray Paint has come up with some great projects to help you make the most of the trend. If you're getting married and have chosen this pretty hue as part of your theme, use PlastiKote's Metallic Rose Gold spray paint for personalised decorations – vases, frames, cake stands, favours jars, table settings. Here are a couple of ideas to get your creative juices flowing!
You will need:
Birdcage (we got this one from Hobbycraft)
Small glass jars
Newspaper/dust sheets
Lace
Double sided tape
PlastiKote Metallic in Rose Gold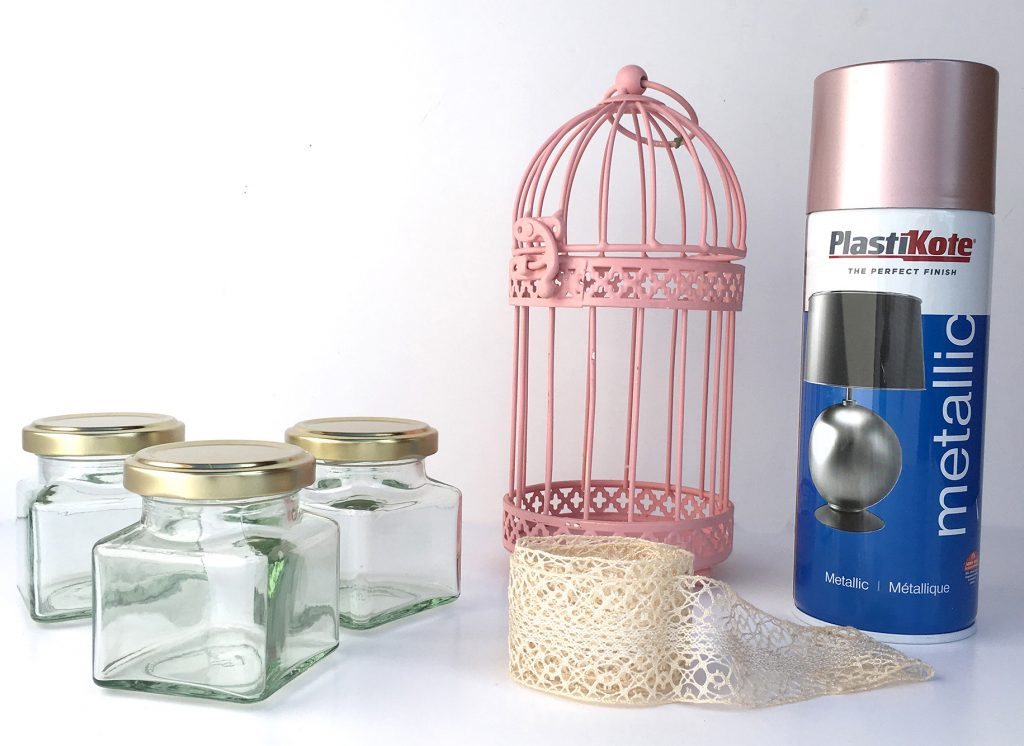 How to: 
Make sure the jars and birdcage are clean and dry.
In a well-ventilated room or preferably outside, mask your spraying area with newspaper or dust sheets.
For the favours jars, wrap a length of lace around the jar using the double-sided tape to fix it in place.
Spray a couple of fine layers of Metallic Rose Gold, following instructions on the can.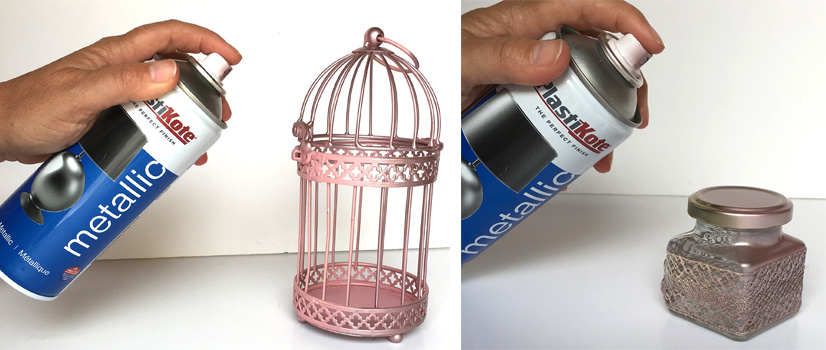 Remove the lace when just dry and allow to thoroughly dry.
Fill with sweet treats, chutney or jam!
Spray the birdcage as above and allow to thoroughly dry.
Fill with baby's breath or foliage of your choice.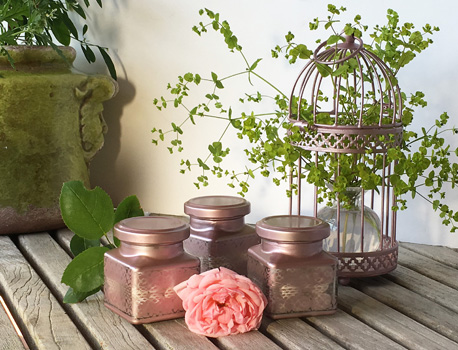 Rose Gold is also available in our 100ml Fast Dry Enamel sprays – ideal for smaller projects or crafts.