Autumn is always such a beautiful time of year and we love finding Instagrammers who know how to make this season really come to life in the home. We found Rosie's Renovations on Instagram when we were looking for some inspiration and we really appreciate what Rosie is doing. Her projects are creative, thoughtful,  carefully finished and we love the colours she chooses! We recommend you head over there and take a look for yourself
We chose her autumn table centrepiece to feature in this month's blog. We loved the glow it creates and the way it brings a warmth to the table with just a hint of the festivities to come!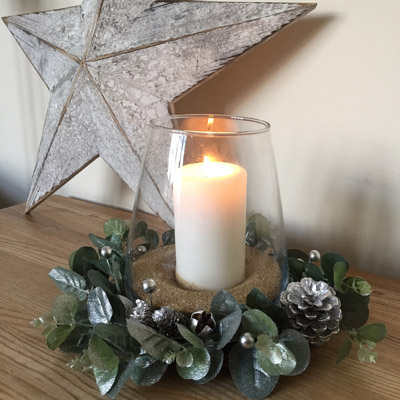 We asked Rosie how she got started and she told us:
My passion for upcycling really began when I moved from a flat into a house and suddenly needed a lot more furniture to fill these extra rooms. I've always loved being creative and renovating old furniture for my home proved to be the perfect way to scratch that itch.
Rosie's Renovations was created earlier this year and I haven't looked back, from small home accessories and gifts, to dining tables and dressers. I love using spray paints and chalk paints to bring new life to old things.
I love my home to be seasonal and love bringing the outside in. The autumn table centrepiece is something I put together to bring in that autumnal cosy feel. I cut up some faux eucalyptus stems and sprayed with silver glitter spray, the translucent spray still allowed the green to come through which added some nice colour. I then sprayed some pine cones and some berries in silver. Once dry, I fixed everything together using some wire and placed my vase in the middle. I went for neutral sand and a white pillar candle but I'll probably change this to something more festive before Christmas.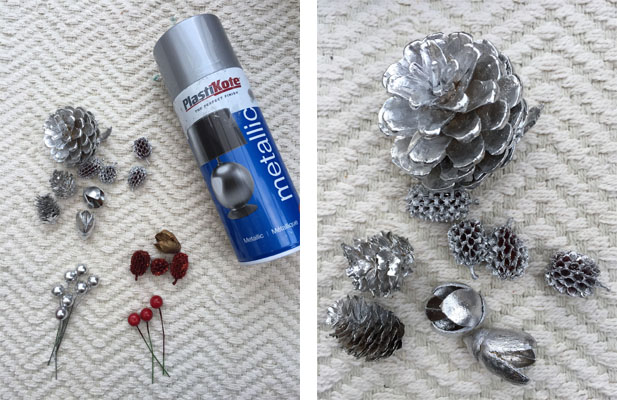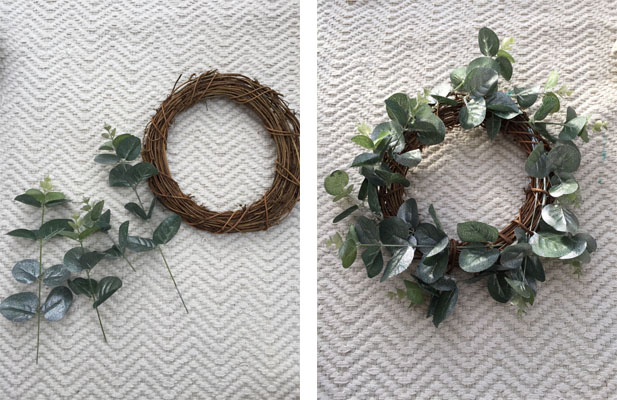 If you're looking for inspiration or want to know more about Rosie, visit her Instagram page here.