Stuck for something to give Dad on Father's Day? Here are a quick and easy projects with PlastiKote spray paint. Small projects are a great way of using up leftover spray paint and if you can recycle something you already have, then all the better!
Does his shed need a bit of a tidy up? Use Chalkboard spray paint to create a band around a jam jar that he can label and re-label over the years. We sprayed the lids with some leftover Twist & Spray Colour in Real Red. Wrap them up with a couple of sticks of chalk and they'll make a lovely gift.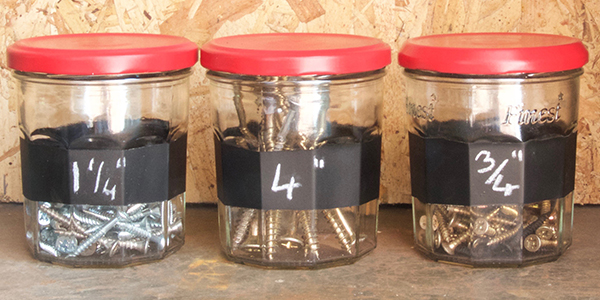 Recycle an old frame or charity shop find. Pick a colour and finish from one of our colour and effects ranges – Twist & Spray, Fast Dry Enamel, Hydro, Metallic or Chalk. Pop in a photo of you and he'll be delighted! We sprayed a maché frame from Hobbycraft with Twist & Spray in April Green Gloss and decorated it with washi tape.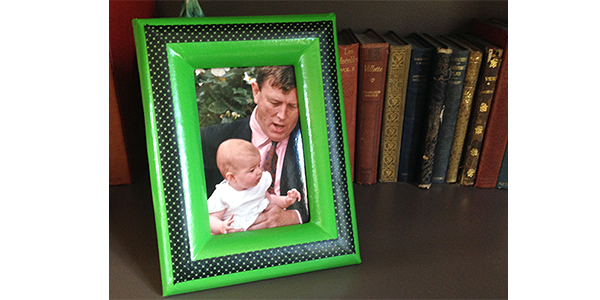 Why not make a fun sign for his shed or den? All you need is a cheap wooden plaque (or wood off-cut from his shed!) and some children's wooden letters. Spray paint in your chosen colours and assemble using a hot glue gun. Attach a hook or wire to hang it with and you have a clever little sign. You could even do a 'Keep Out' or 'Quiet please' sign!