Quidditch is a team sport in real life – who knew? We happened upon Megan's Instagram page – thebroomcupboard  – and saw her fabulous, customised broomsticks for Quidditch players, made using PlastiKote spray paint. Having Googled real-life Quidditch, we were fascinated by this team sport – looks like great fun and good to see mixed teams playing.
Megan loves the sport and explains how she decorates the broomsticks:
"So, I probably should start by saying in Quidditch we use PVC pipes instead of brooms in the traditional sense. I know its disappointing, we don't fly either. However, it does mean they're easy to custom paint.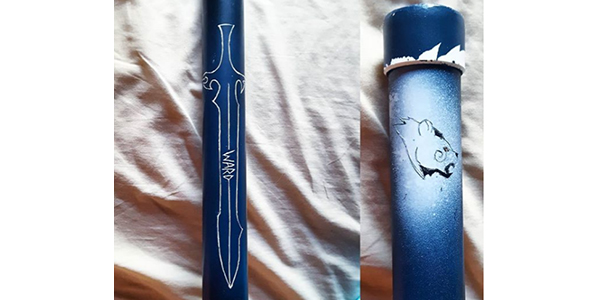 After making the broom, I draw the design on paper, tape it to the pipe and engrave it on with a Stanley knife. After it's engraved, I put PVA glue on the sections I don't want paint on, then when the PVA glue dries I spray paint over it with PlastiKote.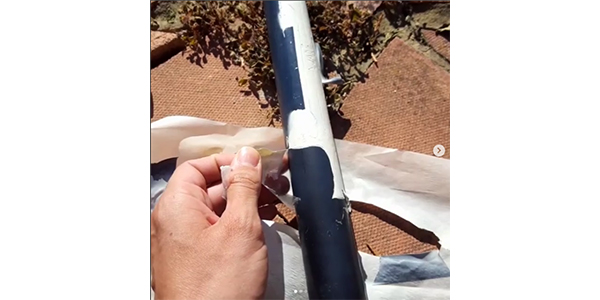 The paint dries on top of the glue so I can just peel it off leaving the underneath untouched. The glue also doesn't strip pre-existing paint so I can layer my designs with lots of different colours. If I need to do small sections, I PVA the immediate area around the design, then use electrical tape to layer paper around the design.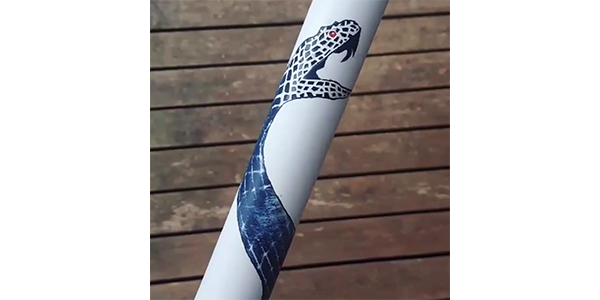 After the design is done, the brooms get a top coat and are left to dry before they're posted off to their new owner.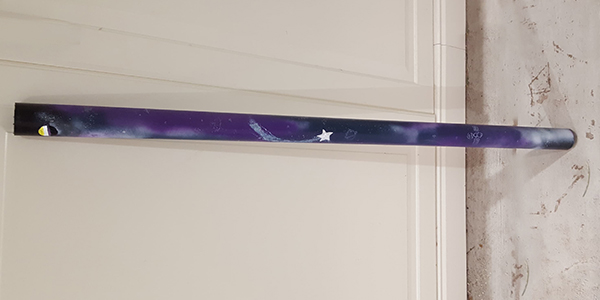 Quidditch is a full-contact sport and we play in all weathers so the paint needs to be very durable.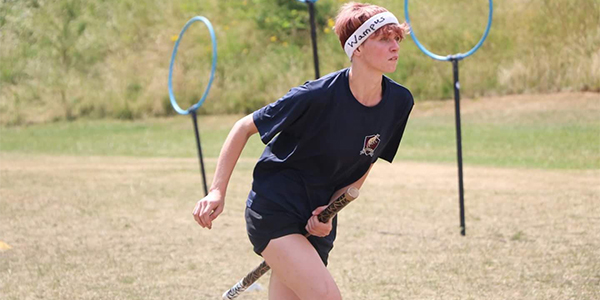 My first broom has been to several muddy tournaments, twice-weekly training sessions and carted all around the country and it's still going strong. I still have my first spray can as well, the pigment in PlastiKote is so strong that I only really need two layers, even on black PVC."
We love Megan's designs and hope her 'thank you' gift for sharing her project with us – some PlastiKote spray paints – come in handy for future broomsticks!
If you'd like to see more of her work, take a look at her Instagram and Facebook pages.
For more information and inspiration from PlastiKote, visit our website here.