Thanks to Pippa who has emailed us with her superb transformation of an old wrought iron table using PlastiKote spray paint.
Pippa said: "I was about to take this old table to the local tip when I came across spraypaintideas and decided to have a go at spray painting! Never having used spray paint before I watched a few vlogs which gave me a bit of confidence. I gave the table a good clean with a wire brush, washed it down and then used a PlastiKote Primer before using Warm Grey.  And I'm so happy with the result.  I love the colour and it's given the table a whole new lease of life. I can't wait to do my next project."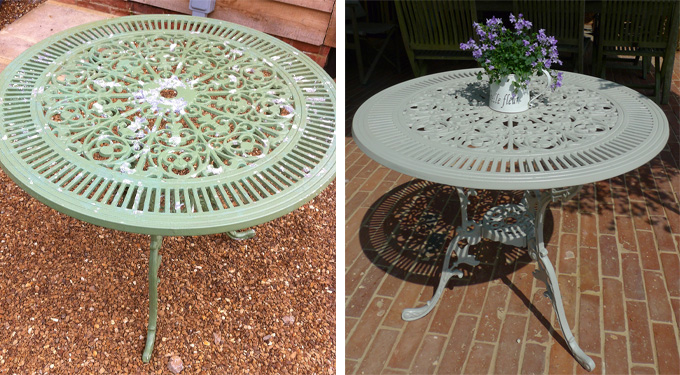 If you're thinking about your own garden projects why not take a look at our pinterest page. You'll find lots of ideas on how to bring colour into the garden this summer. Click here for our Garden Glory board.