Colourful Garden Pots
Introducing NEW Garden colours from PlastiKote spray paint. Available in 10 gorgeous matt colours, it can be used on wood, metal, plastic, stone and wicker, making it ideal for outdoor craft projects as well as furniture, planters and garden ornaments. With a water-based formulation and 90% less solvents, PlastiKote Garden paint is kinder to the home – and to the environment.
This month's 'how to' is a quick and easy project to recycle those plastic pots that nursery plants come in – so much better than adding to landfill.
You will need:
Plastic pots
Dust sheets/newspaper or a garden cane
PlastiKote Garden spray paint
How to:
Make sure the pot is clean and dry.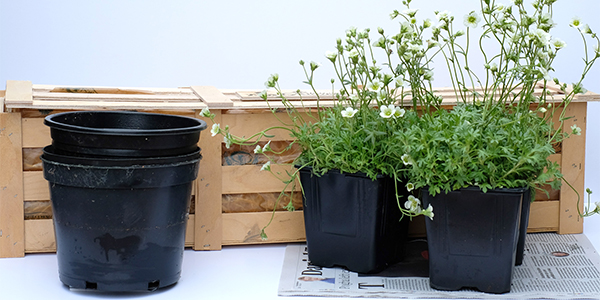 Spread newspaper/dust sheets out in a well-ventilated working area or preferably outside. Or you could use our top tip of popping the pot to be sprayed on a garden cane stuck in the ground.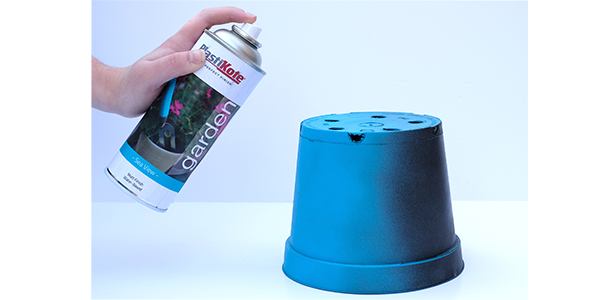 Apply a couple of fine layers of Garden spray paint in the colour of your choice, following instructions on the can.
Allow to thoroughly dry before potting up and displaying in your garden.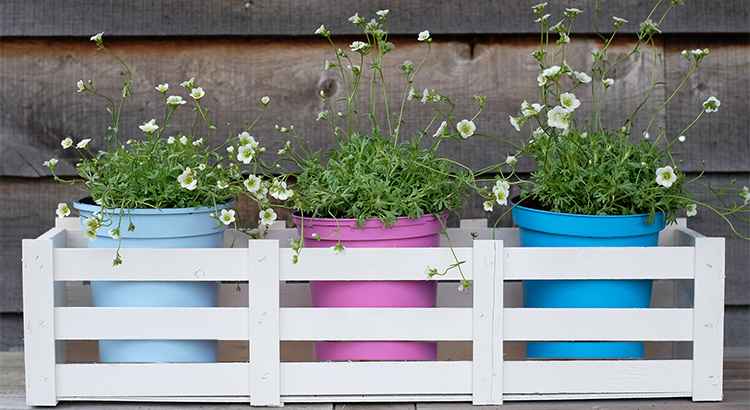 For more ideas, check out our Garden Pinterest page.