Halloween is big business with costumes, decorations and spooky treats filling the shelves at this time of year. If you want to join the fun but are on a budget, get creative with a can of PlastiKote spray paint. One can of PlastiKote Twist & Spray paint in Black Matt or Satin would be enough to do all of these projects!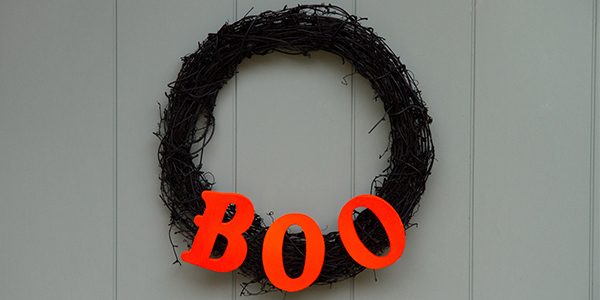 Recycle an old wreath – spray it black and then be creative with the decoration. We stuck on fluorescent BOO but you could twist toy snakes around it, hang bats or spiders from it, even stick bits of old dolls to it – macabre!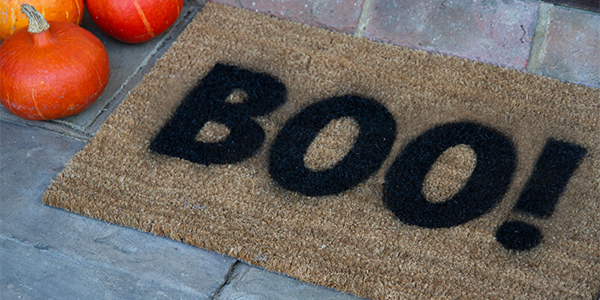 A plain door mat has had a Halloween message sprayed on using a stencil made from a cereal box.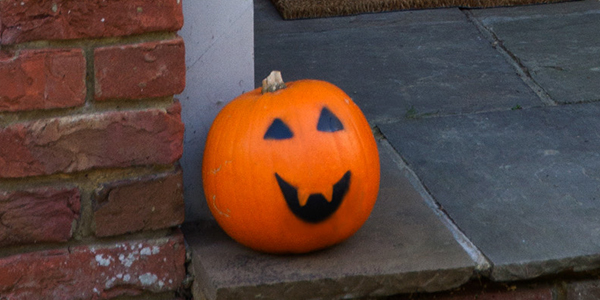 Using newspaper and masking tape to define the features, spray faces on pumpkins for a twist on the traditional jack o' lantern.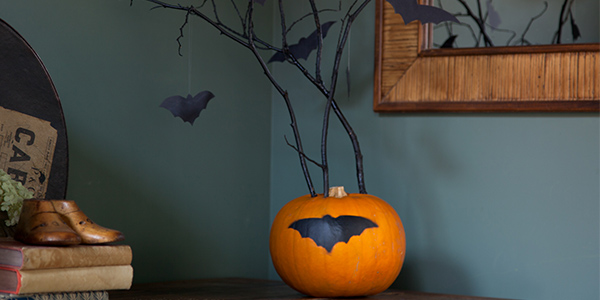 Spray some twigs in black, push them into a pumpkin and use a bat stencil to make some paper bats to hang from the twigs. Use the stencil to spray a bat shape on the pumpkin.
Hopefully, we've inspired you to have a go. Share your ideas with us on Facebook or Instagram #plastikoteuk – we'd love to see them.
For more Halloween inspiration, check out our Pinterest page.