With longer days and warmer weather, people flock to garden centres to stock up on bedding plants and flowers to fill their borders and add colour to outside spaces. With PlastiKote spray paint, you can add instant colour to the garden as well as freshen up tired-looking furniture and recycle all those garden centre plastic pots as well as planters and ornaments. PlastiKote Garden spray paint comes in ten gorgeous colours and can be used on most surfaces, from metal and wood to stone and wicker.
Here's a simple project to get you started. It's as easy to use as 1,2,3!
1  Make sure the item you are spraying is clean and dry.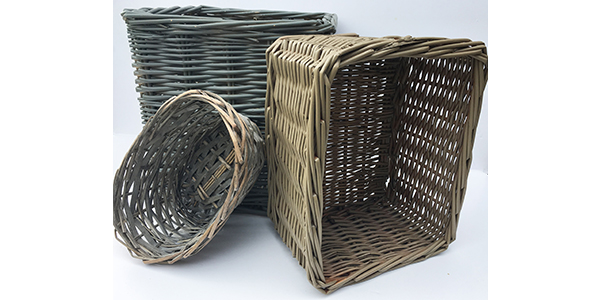 2  Apply several fine layers of PlastiKote Garden spray paint in the colour of your choice (this basket is in Azalea, the other two are Light Blue and Lavender). The instructions are on the back of the can.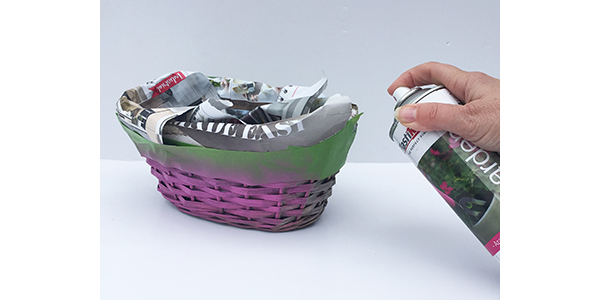 3  Allow to thoroughly harden off (48-72 hours) before putting in the garden.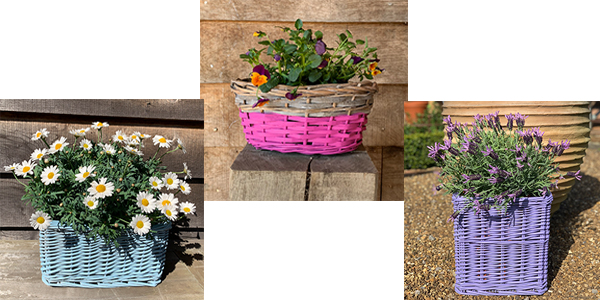 Have you been inspired but are unsure about using spray paint? Watch our vlog in this issue which shows how we recycled on old pallet to make a colourful plant stand to display pretty spray painted plastic pots. It includes a top tip for spraying pots that are already planted up.
Hopefully, we have inspired you to have a go. Share your ideas with us on Facebook or Instagram#plastikoteuk – we'd love to see them.
For more inspiration, check out our YouTube or Pinterest page.