Introducing the latest addition to the PlastiKote spray paint family – Rose Gold! It's THE precious metal and interior metallic of the moment and this spray paint version makes it easy to add a Rose Gold accent to any room. Spray frames, vases, lamp stands, almost anything! Available in 100ml or 400ml cans, it's an affordable way to keep up with the trend.
You will need:
Vase and frame (we got ours from Hobbycraft)
Dust sheets/newspaper
Masking tape
PlastiKote Metallic in Rose Gold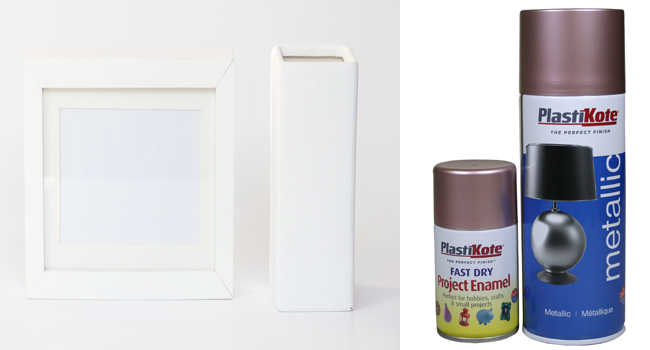 How to:
Spread newspaper/dust sheets out in a well-ventilated working area or preferably outside.
Mask the areas you don't want to be sprayed using the masking tape and newspaper.
Following instructions on the can, spray the unmasked areas with the Rose Gold Metallic spray paint.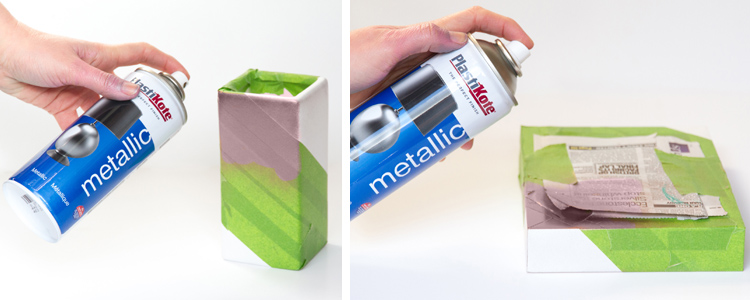 Allow to dry. They will be touch dry in 30-50 minutes and thoroughly dry in 2-3 hours.
When completely dry, remove the masking tape.
Add a photo to the frame, flowers in the vase and put pride of place in your home!
Use it on a range of items to bring Rose Gold into your home.