Recycle, recycle, recycle! That's our ethos and this garden furniture set shows that we practise what we preach. The beauty of PlastiKote spray paint is not only can it bring something back to life but if you get bored of the colour or need to change the look, you can do so quickly, easily and inexpensively.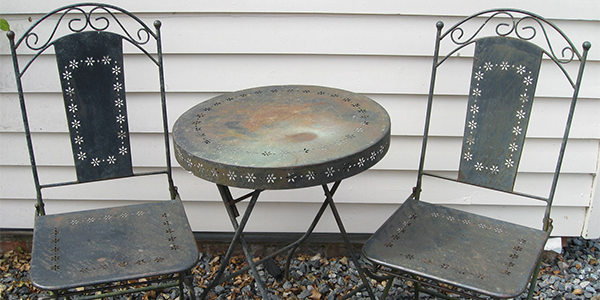 This garden table and chairs were inherited nine years ago in a sad and sorry state after many years of use. Using PlastiKote Metal Protekt spray paint in Black, it was brought back to its former glory.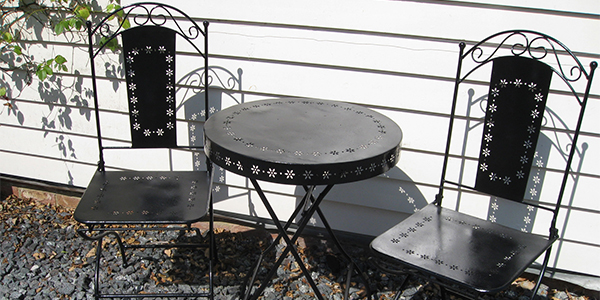 A couple of years later, the set was sprayed this gorgeous red and moved to become a focal point in a leafy spot in the garden.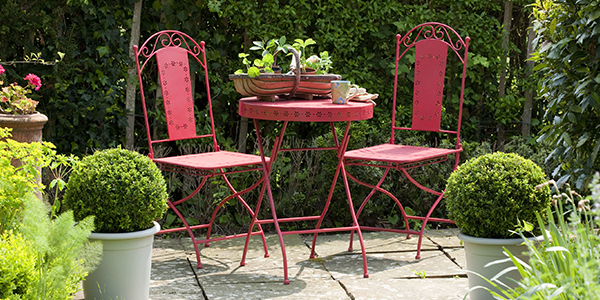 A house move meant the furniture found a new home on a parterre with a colour scheme of white and green planting. The red was too harsh, so Warm Grey was chosen to tone it down.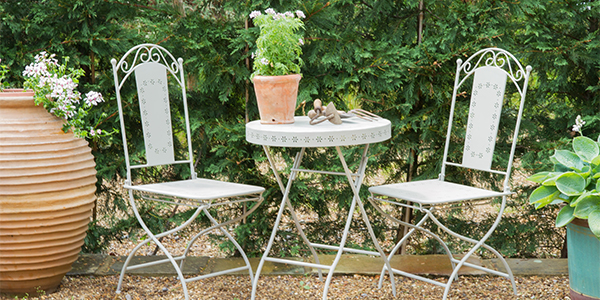 With the introduction of PlastiKote's NEW Garden spray paint, we couldn't resist the Surf Green and the table and chairs were sprayed to now sit proudly in their new sunny spot overlooking the lawn.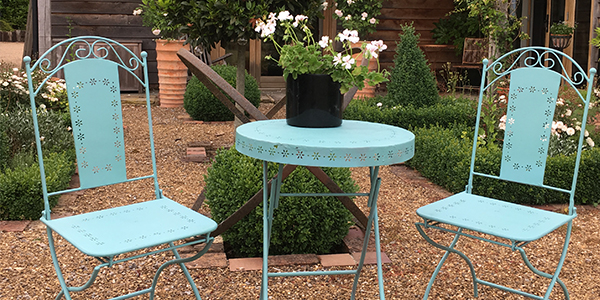 If you're considering spraying your garden furniture, here are some top tips:
Make sure the furniture is clean and dry. Use wire wool or a wire brush to clean off any flakes of rust or old paint. Wash with warm soapy water before allowing to dry thoroughly.
If you're back to bare metal or wood in any area on the furniture, we'd definitely recommend using a PlastiKote Primer – Metal Primer if you have rust spots. Even if you're just covering old paint, after prepping as above, priming will not only 'kill' the colour you're covering and give you a good surface for the top coat, it will also give you added durability.
Follow instructions on the can for the best finish.
Allow to thoroughly harden off before using.
If possible, put garden furniture in a shed or garage over the winter to protect paint from the harsher weather.
For more garden projects, check out our Garden Glory board on Pinterest.