There's so much to do in the run up to Christmas that time seems to run away and before long, the big day is looming. You may think you don't have time to add some homemade touches to your Christmas display but with a can of PlastiKote spray paint, you can quickly and easily make place names and last-minute decorations.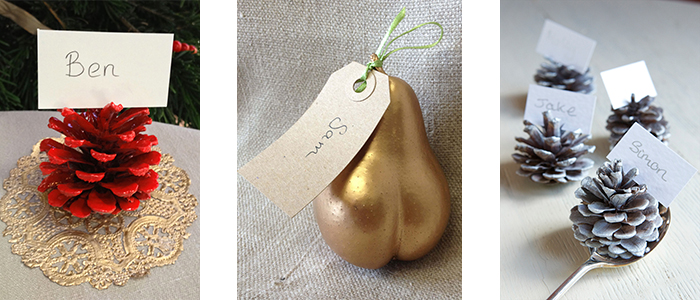 Simple place names can be made using a can of PlastiKote Fast Dry Enamel spray paint in a metallic or colour of your choice – spray apples, pears or cones and add a handwritten tag.

If you prefer a more subtle look, a single ivy leaf sprayed white with a luggage label attached looks super stylish. Or, for a bit of bling, this copper-sprayed sycamore leaf looks fab on a plain white plate. Just use a marker to write the name on.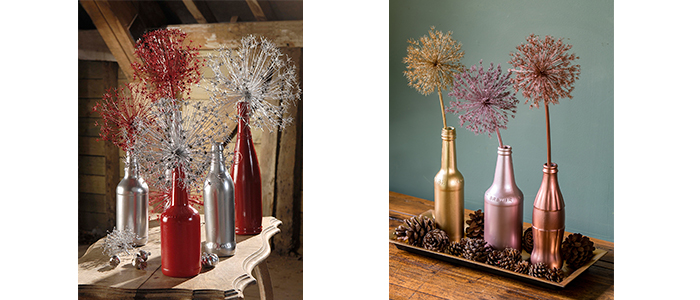 A good excuse for a pre-Christmas tipple! Spray clean, empty bottles with Metallics or festive colours – use as vases for fresh foliage or do as we have and spray dried seed heads to fill them.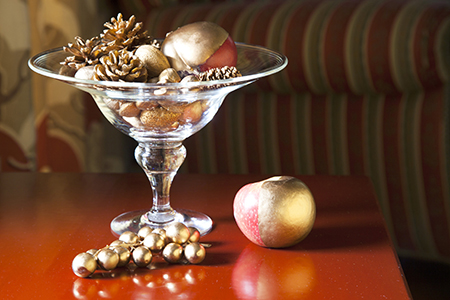 Fruit and nuts look stunning when sprayed with a metallic colour – Gold Leaf was used for this collection. Displayed in a glass bowl, they make a lovely centrepiece – just don't try eating them!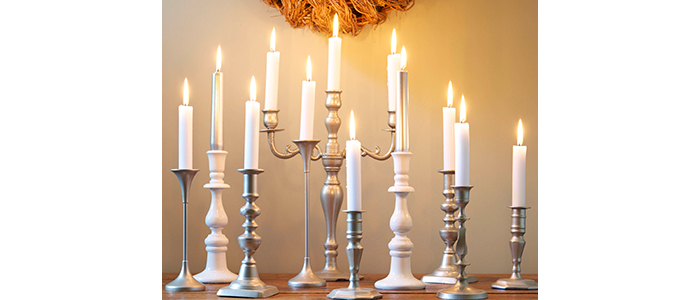 Candlesticks are a staple of any Christmas decoration and a mismatched selection like these can be brought together as a cohesive group with a coat of PlastiKote spray paint in a colour to match your theme. Gloss White and Brushed Nickel were used here.
All of these projects can be achieved in less than an hour, so no excuses! Enjoy being creative and add your own homemade decs to this year's display.
Our top tip for this time of year is to make sure the ambient temperature is over 10 degrees. Spray paint doesn't like the cold!
If you've used spray paint to update your Christmas decs this year or to make new ones, we'd love to see them. Tag us #plastikoteuk on Instagram @plastikoteuk
For product information, visit the website www.plastikote.co.uk.