Regular visitors to our blog will know how much we love to see how others use PlastiKote spray paint around the home and every month feature a project that has caught our eye.
If you love colour, you'll love Denise @huggablehome on Instagram. Her posts are full of vibrant colour, whether one of her crochet or knit projects, a colourful accessory or a bright spray paint makeover. Denise was kind enough to share some of her pics with us and tell us how and why she uses PlastiKote spray paints.
She says:
"Hi, my name is Denise, I am a crochet and knit accessories designer, with a penchant for diy and a love for all things bright and colourful.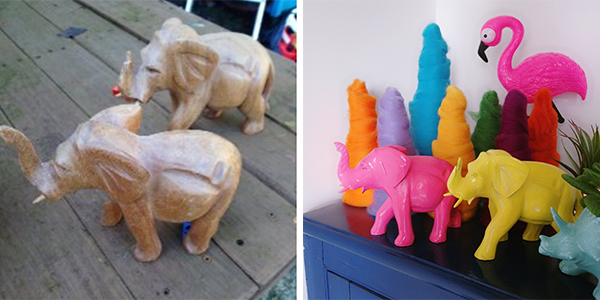 I love to fill my home with colourful and fun décor and accessories, Plastikote products help me to do just that.  These products allow me the freedom to make quick easy updates when upcycling.  I choose to use Plastikote sprays as they go on quick and easy, create a flawless finish and are available in a great range of colours.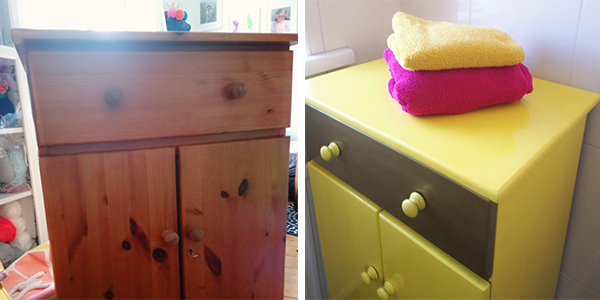 I love that they are also quite economical, I can usually complete several home accessories projects with one can.  I always have my eye out for the next project and no item in my home is safe when it comes to spray paint.  My favourite products are the gloss sprays, they give such an amazing finish and pop of colour in my home, I only wish my local stores stocked more of the colour range.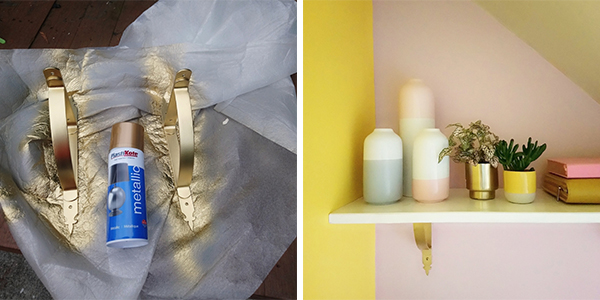 I also love the gold Metallic finish spray, it is honestly like spraying liquid gold.
Here are my top tips for using Plastikote spray paint: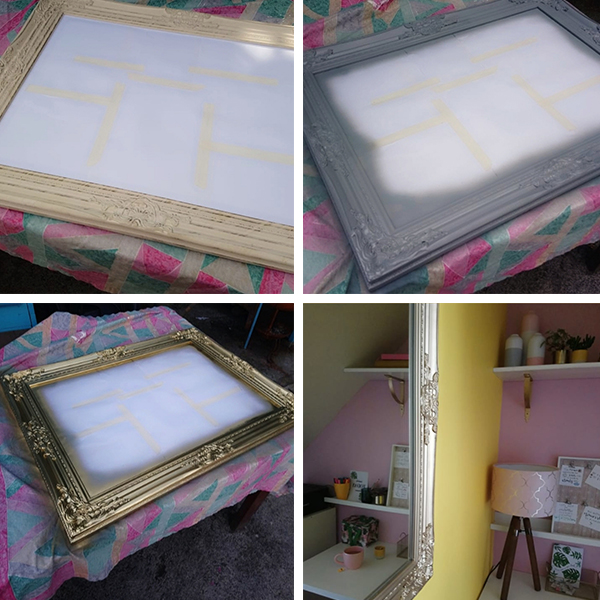 Prime it!  Always use the Plastikote spray primer, it ensures that you have the perfect base for your finished pop of colour.  I find that one coat of primer is usually enough for home accessories.  It dries quite fast, so it's worth putting in the little extra effort for the perfect finish on your project.
Light coats!  If you want the best finish, use light even coats of your spray.  Pay attention to the distance directions on your can too.  These steps will give you the flawless finish you are after.
Have fun!  Upcycling and decorating can be so much fun.  Dont be afraid to experiment with colour combinations.  Let your imagination run wild and you can add some really unique touches to make your home yours.
I have some of my upcycles and diys featured on my new blog at www.huggablehome.com with lots more coming soon.  You can also find me crafting and diying colourfully through life on Instagram @Huggable Home."
We love the diversity of Denise's projects and hope to see more when she has received her 'thank you' spray paints from us.
If you have some spray paint projects you'd like to share with us, email info@spraypaintideas.co.uk. If we feature them on our blog, like Denise, you'll get some spray paints as a thank you.
For more information and inspiration from PlastiKote, follow us on Instagram here.