The spraypaintideas team love to see how you use PlastiKote spray paint to transform bits and pieces around the house, from simple frame makeovers to handmade, customised furniture – and everything in between.
This gin bar from Rosie on Instagram – _@rosieanne – recently caught our eye, putting two of our favourite things in one project – PlastiKote spray paint and gin!  It's a stylish and useful upcycle of a storage trolley from Hobbycraft.
Rosie says: "I absolutely LOVE my gin and wanted somewhere to display everything and create a little gin corner without having to splash out on an expensive bar!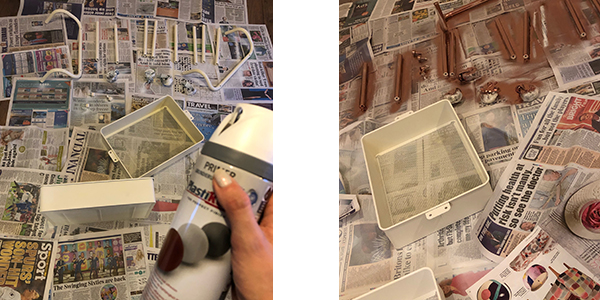 So I decided to create one myself and was surprised at how easy it was to use spray paint. I primed everything first and then used Rose Gold/Copper spray paint on the frame and Night Navy for the drawers.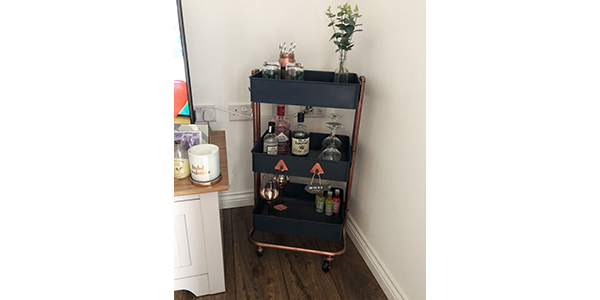 This was my first project using the paint and I can't recommend it enough. Easy to apply, quick to dry and the finish is fab! Super impressed with the turn out and now I have somewhere pretty to store my gins! (Any excuse to buy more pretty bottles!)"
We really enjoy seeing the diverse mix of ideas and creations using PlastiKote spray paints. If you have a spray paint project you'd like to share with us, email info@spraypaintideas.co.uk. If we feature it on our blog, you'll get some 'thank you' spray paints.
For more information and inspiration from PlastiKote, follow us on Instagram here.