Introducing Chalk spray paint, the most recent addition to the PlastiKote spray paint range.
With a flat chalky finish, Chalk spray paint is ideal for recycling old furniture or giving a vintage look to something more modern. There are seven heritage colours to choose from with three more being added in the Spring. You can also find out more about Chalk on the PlastiKote website here.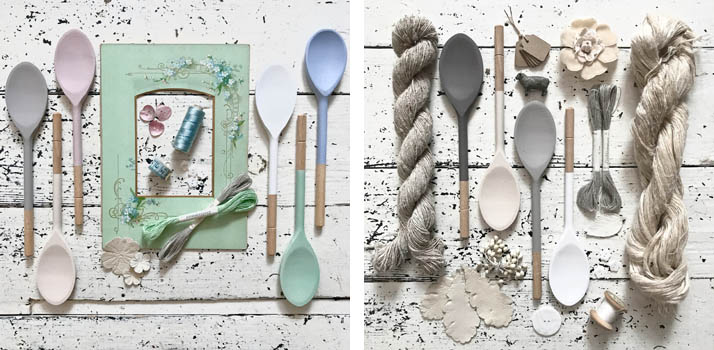 Chalk colours: Dark Hessian , Old Hessian, Pale Rose, Vintage White, Pastel Green, Frost Blue, Caffe Espresso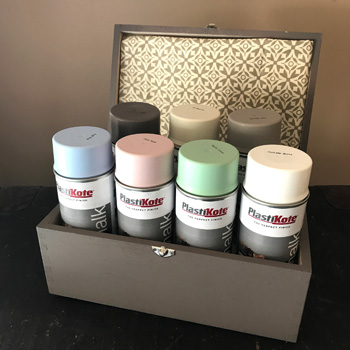 You can use one colour over another and then gently rub back to reveal both layers. Or spray Chalk over Gold or Silver in the new Leaf spray paints and then lightly rub back to give an aged look.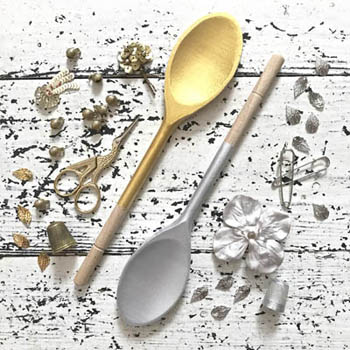 Leaf spray paint in Gold and Silver
Here's a picture of one of our favourite projects in Chalk – a cabinet sprayed in Pale Rose.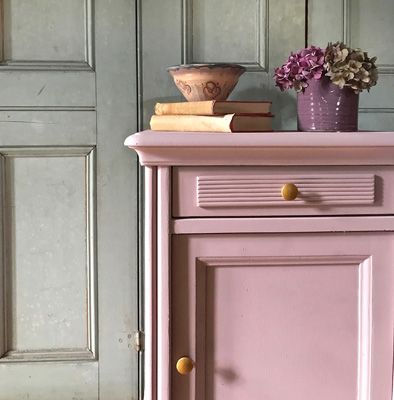 How to:
Give the cabinet a light sanding to give a good key for the Chalk paint.
Make sure the cabinet is clean and all dust from the sanding is removed by wiping with a damp cloth and allowing to dry,
When completely dry, use Twist & Spray Primer to give a light base coat all over. This will increase coverage, adhesion and durability.
Following the instructions on the can, apply Chalk. It's really important to shake the can for the stated 3 minutes before spraying to ensure the paint mixes well. We recommend shaking the can regularly throughout the spraying process and particularly in between coats.
The paint will be dry in two to three hours but allow the paint on the cabinet to completely Harden off for 48-72 hour before using.
Here are a few more Chalk projects we've been working on over the last few months: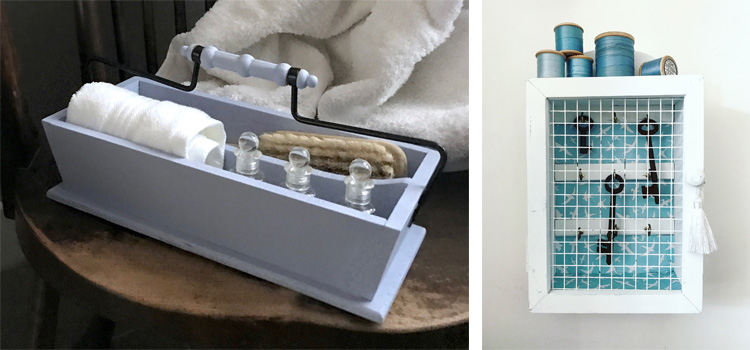 Bathroom caddy in Chalk Frost Blue. Key cabinet in Chalk Vintage White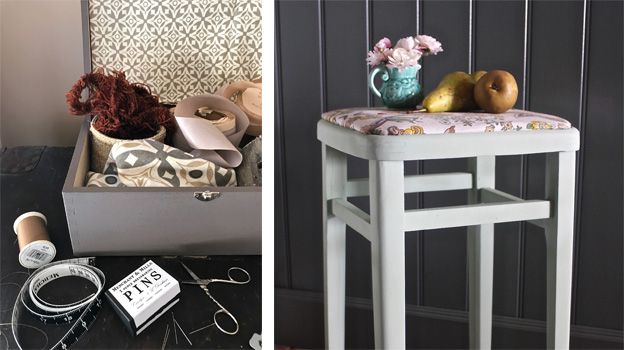 Sewing box in Chalk Caffe Espresso. Stool in Chalk Pastel Green