Any time of year is perfect for getting creative with PlastiKote spray paint but Christmastime especially so. Forget garlands of plastic tinsel and shop-bought decorations – make your own with cones, leaves, twigs and fruit and a spritz of Metallic spray paint.
From place names to wreaths, there's a whole host of  decorations that can be made without breaking the bank. A can of Fast Dry Enamel in Gold Leaf, Chrome, Antique Gold, Rose Gold or Copper can be bought for around £4 and goes a long way. It's quick and easy too!
Our top three Metallics from the Fast Dry Enamel range are Copper, Chrome and Gold Leaf. Which is your favourite?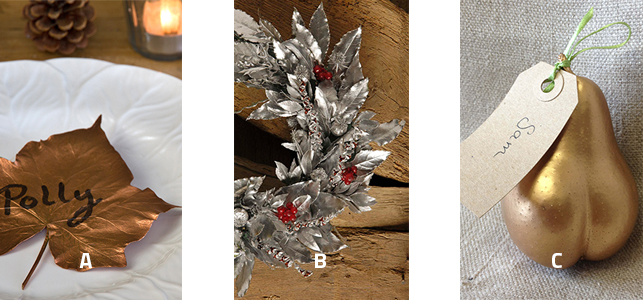 Like to win a £50 gift voucher to spend on Etsy? Then enter our competition. Tell us your favourite Metallic – A Copper, B Chrome or C Gold Leaf – by emailing your answer together with your name, address and phone number to competition@spraypaintideas.co.uk and put NOV COMP as the subject. We'll pick one lucky winner at random after the closing date of 31st December. Good luck!
Entrants' email addresses are added to our database to receive our monthly newsletter. If you wish to enter our competition but do not want to receive the monthly newsletter, please state NO MARKETING in your email.
Thank you to everyone who entered our September competition. Congratulations to Adrian from Blackpool who chose the wicker armchair sprayed in Black Plum as his favourite autumnal makeover. An Ikea gift card worth £50 is on its way.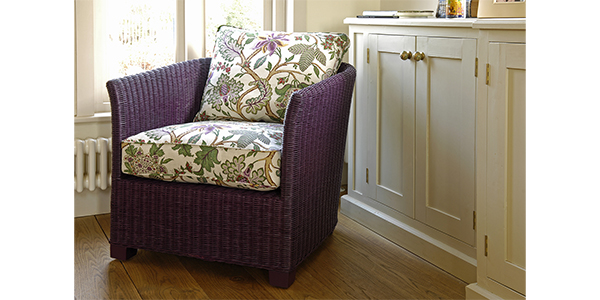 For terms and conditions for the November competition, click here.
Want to know more about PlastiKote spray paint? Visit our website here for more information about the product or pop over to our Pinterest page for lots of inspirational projects.